Setting new goals: Six Highlanders from The Woodlands heading to college football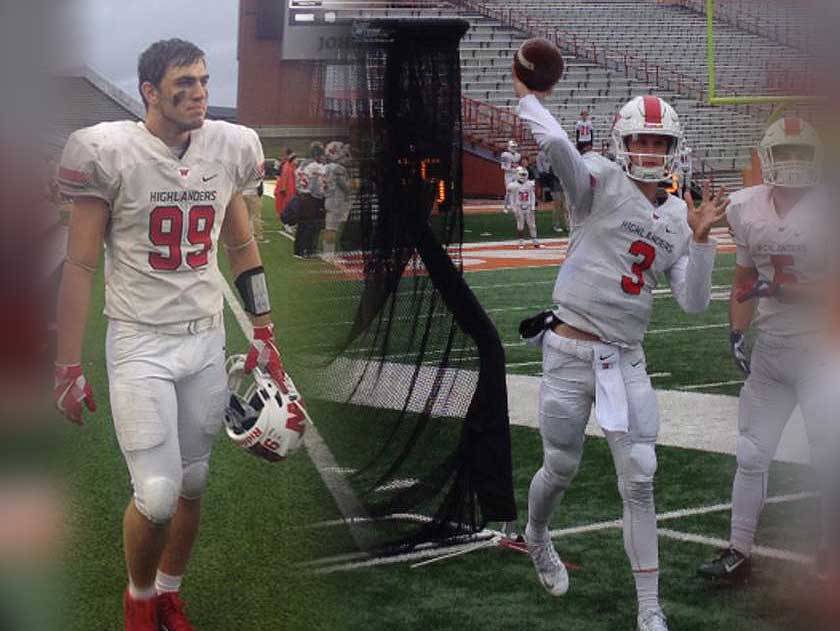 THE WOODLANDS, Texas – It's indeed a proud moment for parents to see their kids off to college, but it can be just as rewarding for coaches.
"To see the kids you've worked with for all these years -- many of them since they started junior high football -- finish their high school career and to have done well enough both in the classroom and on the field to be awarded an opportunity to go to the collegiate level and play is very, very rewarding," said The Woodlands High School Head Coach Mark Schmid.
Six Highlander football players have set new goals for the next phase.
OLB #27 Troy Kruchten, Southeastern Louisiana University
DL #90 Zach Loane, University of Massachusetts
DE #99, Michael Purcell, Air Force Academy
RB #5 Carlos Ramos, Colorado School of Mines
QB #3 Eric Schmid, Sam Houston State University
WR/CB #1 Chris Stewart, Trinity University
"It's awesome to watch these kids go on and continue their athletic career and education," Coach Schmid said. "I'm confident we're sending out great ambassadors to these colleges."
The Highlanders made it all the way to state finals in Arlington, where they faced Lake Travis at the Dallas Cowboys AT&T Stadium.
Throughout playoffs, the Highlanders paid tribute to fallen player Grant Milton, who suffered a traumatic brain injury in an earlier game.
Check out some of our Team Sinisi Woodlands Online Player of the Game clips:
Eric Schmid, Highlanders vs. Allen, Dec. 10, 2016
Michael Purcell, Highlanders vs. Round Rock, Dec. 3, 2016
Carlos Ramos, Highlanders vs. Mesquite Horn, Nov. 11, 2016
Photo: Michael Purcell and Eric Schmid