/

/

Lone Star Family Health Center congratulates U.S. Representative Kevin Brady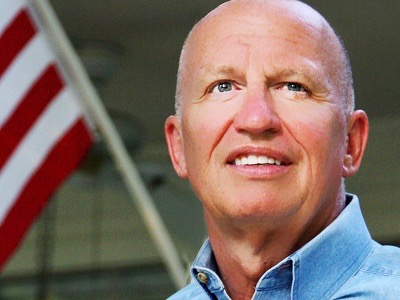 MONTGOMERY COUNTY, Texas -- The Lone Star Family Health Center (LSFHC) Board of Directors signed a letter of congratulations for U.S. Representative Kevin Brady on his receipt of the 2017 Distinguished Community Health Defender Award from the National Association of Community Health Centers (NACHC). This award recognizes elected officials that advocate for health center funding, co-sponsor important legislation, and engage with the health centers in their districts.
At a luncheon at LSFHC in 2016, Brady stated that he believes that LSFHC plays a vital role by providing quality healthcare to families in the community through a fiscally responsible program, while also providing jobs and training for future healthcare professionals.
Brady also noted last year that while there is strong support for Community Health Centers in Congress, long-term funding can be a challenge. According to NACHC, without action by congress to support funding for Community Health Centers beyond September 30, 2017, there will be substantial negative consequences, including an estimated loss of 2,800 health center locations, 51,000 jobs and access to care for more than 9 million patients nationwide.
"Representative Brady's support of LSFHC and the Community Health Center model has been incredible," states CEO Karen Harwell, "He has been vital to our success and ability to serve this community."
Brady has been a longtime supporter of LSFHC and its contributions to his district. He has visited the LSFHC clinic on multiple occasions and met with staff and board members to understand the full extent of services and programming. Brady vocally speaks out on behalf of LSFHC and its ability to fill the healthcare gaps in Montgomery County.
"Rep. Brady recognizes the impact that LSFHC makes in Montgomery County," says Harwell, "We are appreciative of his advocacy in Washington for the continued funding of our Health Center, and Community Health Centers nationwide."