/

/

John Cooper sophomore to attend International Human Rights Summit in NYC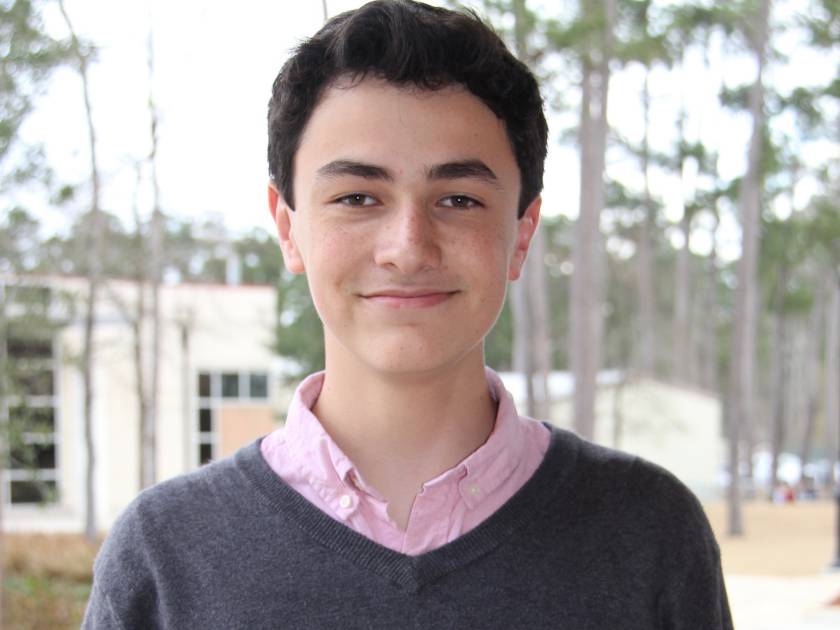 THE WOODLANDS, Texas -- Pablo Flower, a sophomore at The John Cooper School, will attend the 14th Annual International Human Rights Summit in New York City, August 24-26 as a Youth Observer.
Flower will shadow Cooper alumna Demme Durrett ('15), who will serve as an Ambassador. The summit teaches students about the United Nations Universal Declaration of Human Rights. Flower's attendance is the latest step in Flower's commitment and advocacy for human rights.
The Woodlands resident has gone on mission trips with his parents to Honduras, Costa Rica, and soon, Guatemala. He also volunteers at Interfaith of The Woodlands and through a Student Community Ambassador program. At Cooper, Flower is active in the school's annual Habitat for Humanity project and Junior States of America. He wants to become a constitutional lawyer before going into politics, to serve as a voice for those in need. This summer, when Flower heard about the Duke TIP Human Rights Advocacy: Social Justice Law program from a family friend, he applied for the opportunity.
The program, held at Duke University, allows high school students from across the country to learn about a chosen subject while spending time with like-minded peers. Flower was one of 24 students studying human rights. He said his favorite part of the program was to learn more about serving others with people who were also interested in making a difference in the lives of others.
At Duke, Flower and his peers learned about different genocides and human rights violations throughout history, studying actions taken in real life as well as submitting their own ideas and solutions. They presented both solo and group projects concerning contemporary human rights issues to the whole program, 120 students in total. Besides classroom activities, Flower visited the International Civil Rights Center & Musuem in Greensboro, a refugee center, and a Fair Trade organization.
Flower will again serve as the Student Director of the Human Rights Walk and Festival (founded by Durrett seven years ago), to be held in The Woodlands in December. Flower hopes to continue to expand the annual festival and encourages members of the community to join in the festivities at Town Green Park on Saturday, December 9. For more information go to www.humanrightswalk.org.