/

/

John Cooper School student captures national award for 3D printed sculpture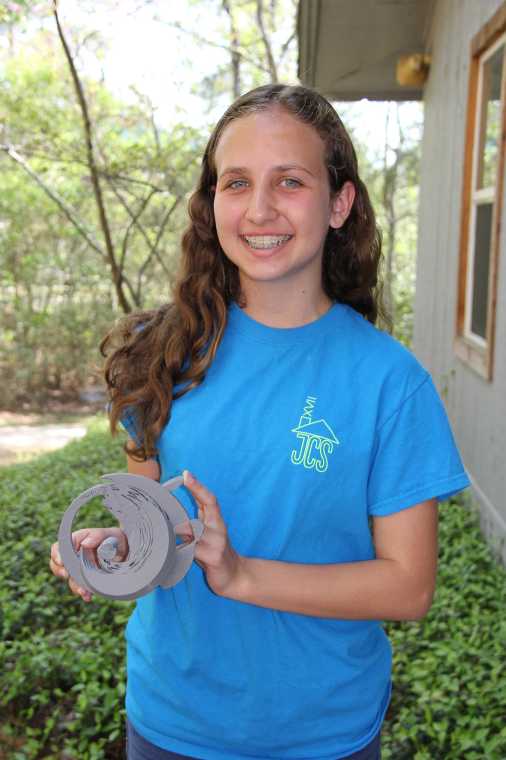 THE WOODLANDS, Texas -- Amber Navarra, an eighth grade student at The John Cooper School, was awarded a Silver Award in the national level of the 2018 Scholastic Art Awards Competition. Two Upper School students were given Silver Medals for their 3D sculptures – junior Maddie Smith for a fused and slumped glass bowl, and junior Elise Machado for a sculpture basket.
At the regional level, 14 Gold Keys, 29 Silver Keys and 25 Honorable Mentions were awarded to Cooper Upper School students and 5 Gold Keys, one Silver Key and one Honorable Mention were awarded to Cooper Middle School students. Gold Key recipients at regionals move on to compete at the national level of the competition.
"We are very proud of the work of all the students who had work recognized," said Visual Arts Department Chair Bob Mosier. "Amber's piece is the first from our school to be awarded for a 3D printed sculpture."
Upper School students who were awarded Gold Keys in the regional level of the Scholastic Art Awards were: Lauren Harkness, Elise Machado, Tade Omoniwa, Natalie Osmond, Jane Ritch, Maya Robles, Ali Saleemi, Heather Scotti, Maddie Smith, Peyton Tague and Vandana Venkatesh. Middle School students who received Gold Keys were Saylor Hark, Evan Harrison, Kinfe Lam, Mac Macaul and Amber Navarra.