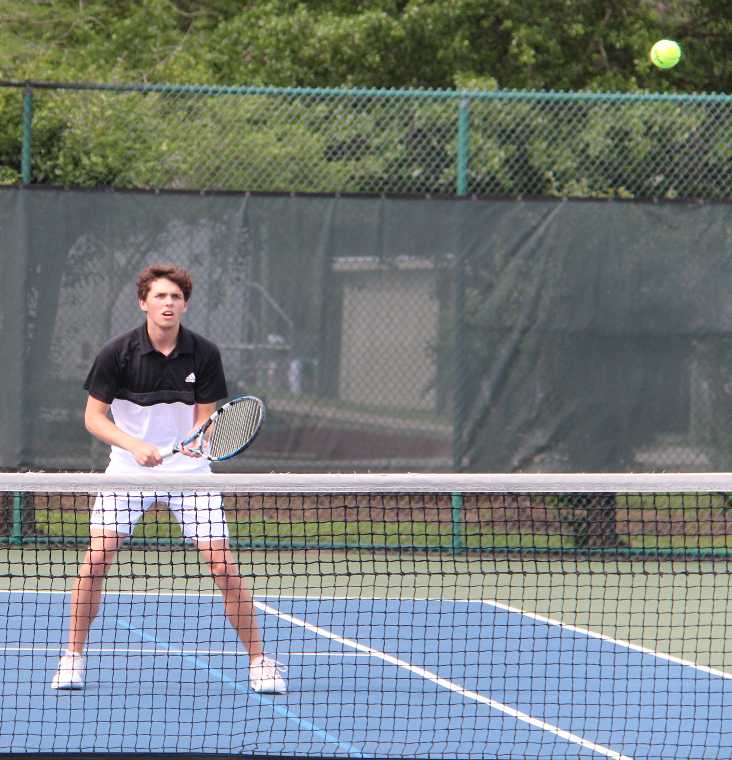 VARSITY BOYS' BASEBALL
4/26 vs. Rosehill Christian • 4-0 WIN
WP: Reed Smith
Hitting highlights:
Logan Leax was 3-4 with 1 RBI and 1 HR
Evan Minarovic was 1-3 with 1 DBL
Reed Smith was 2-4 with 1 RBI
4/27 vs Houston Power • 7-6 WIN
WP: Braden Sebesta
Hitting highlights:
Evan Godwin was 2-3 with 2 RBI and 1 HR
Antonio Pastrana was 1-2 with 2 RBI and 1 DBL
Jonathan Spangler-Sakata was 2 for 2 with 1 RBI and 1 DBL
Logan Leax was 1-4 with 1 DBL
Season: 22-13 overall • SPC South Zone: 4-2
Note: John Cooper ends the regular season with a record of 22-13 overall and 4-2 in SPC south zone play. Cooper will be the three seed from the south for next weekend's SPC baseball championship tournament in Dallas, TX (May 3-5, 2018).
Coach Brent Landrum: We had a good week. It was nice to win our senior night game. It was even better that a senior, Jaeden Camstra, scored the winning run in our come from behind win versus Houston Power. These three seniors have meant a lot to this program. It was nice to see them win in their final game at the Field Family Diamond at Finnie Park. We look forward to three great days of practice next week before we head to Dallas. Go Dragons!
Next up for Dragon Boys' Baseball:
May 4-5 at SPC Championships, Dallas
VARSITY GIRLS' SOFTBALL
4/24 at Second Baptist • 1-2 LOSS
The Dragons started off in the first inning when an error scored a run. A walk-off dealt the Dragons a 2-1 defeat to Second Baptist. The game was tied at one, with Second Baptist batting at the bottom of the eighth. Hits were by Dragons Grayson Sloop, Sarah Goossens and Alex Sims.
4/27 at St. Andrew's Episcopal* • 16-1 WIN
The Dragons bested SPC-rival St. Andrew's by 15, thanks to a seven-run third inning with singles by Amera Finnie and Meghan Cloninger, home runs by Eryn Sanchez and Grayson Sloop and a double by Sloop. Pitcher Sanchez earned the win, allowing one hit and one run over three innings, striking out eight and walking one. Dragon accumulated 12 hits–Sanchez, Cloninger and Sloop, all had multiple hits. Sanchez led in hits, going three-for-three at the plate.
Season: 14-9 overall • SPC: 3-2
Coach Nicole Hedden: We are looking forward to the SPC tournament! Can't wait to watch the girls and see their success in the tournament. Our first game is on May 3 versus Hockaday in Dallas.
Next up for Dragon Girls' Softball:
May 4-5 at SPC Championships, Dallas
VARSITY TRACK & FIELD
Next up for Dragon Track & Field:
May 4-5 at SPC Championships at St. Mark's School, Dallas
VARSITY GOLF
Next up for Dragon Golf:
April 30-May 1 host SPC Championships at Woodforest Golf Club
VARSITY TENNIS
Boys' team adds four conference wins before SPC championships, girls' team adds three.
4/24 vs. St. John's*
Boys 4-1 • WIN
Girls 1-4 • LOSS
4/25 vs. Episcopal High School*
Boys 4-1 • WIN
Girls 4-1 • WIN
4/27 vs. St. Andrew's*
Boys 5-0 • WIN
Girls 4-1 • WIN
4/28 vs. St. Stephen's*
Boys 4-1 • WIN
Girls 2-3 • LOSS
Next up for Dragon Tennis:
May 3-5 at SPC Championships, Dallas/Fort Worth
*SPC conference match up