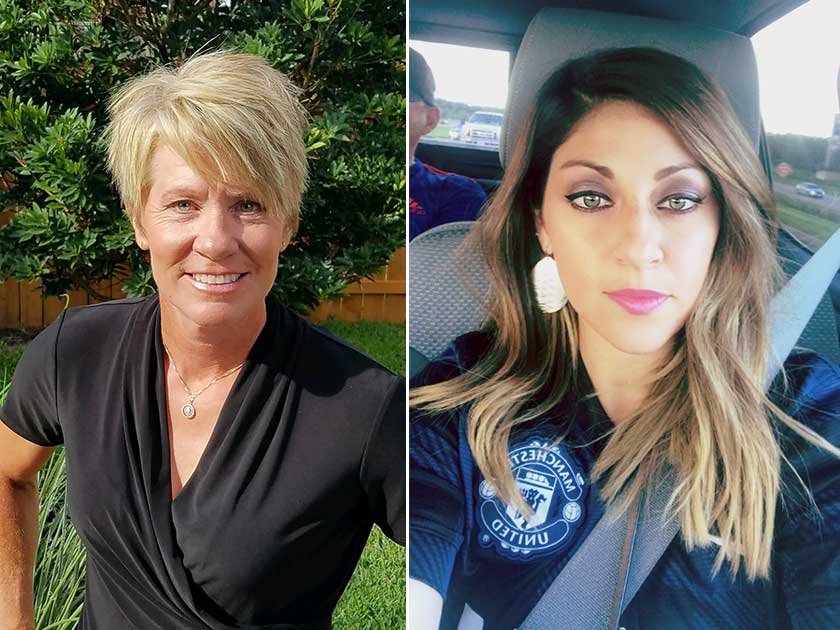 MONTGOMERY COUNTY, Texas -- Oak Ridge High School is welcoming two new head coaches this summer.
Stephani Rougeau, Girls' Softball
Coach Stephani Rougeau is originally from Eunice, Louisiana. She graduated from McNeese State University with a Bachelor's Degree in Health and Human Performance. She was a second baseman for the McNeese Cowgirl Softball team and was named Outstanding Offensive Player in 1988-1989 and All Conference Player in 1989-1990.
Coach Rougeau brings 23 years of coaching experience to Oak Ridge.
She has been with Oak Ridge for the past nine years where she has coached seven years of softball, five years of volleyball, and two years of track. She has been a Head Softball Coach at Eunice High School, North Shore, Galena Park, and Klein Forest. She has mostly recently been the First Assistant Coach at Oak Ridge. During each of her prior positions, she has enjoyed seeing her players achieve great success, including reaching the State Tournament as a finalist while at North Shore, with a record of 37-4 in 1998.
When Coach Rougeau is not coaching and teaching, she enjoys spending time with her family. She has much family support around her coaching career and her 101 year old Grandmother still prays for her team's success before and during each game. Her outside hobbies and interests include, biking, swimming, weight lifting, cooking, gardening,traveling, and spending time with her dogs.
Miriam Morales, Girls' Soccer
Awards & Accomplishments
Andress High School Varsity Girls Soccer Team 4 year starter
2003 El Paso All City Most Valuable Player
2007 Lone Star Conference Tournament Most Valuable Player
2009 NSCAA 1 st Team All Region Selection
2009 Member of Elite 8 Team at West Texas A&M University
Playing Career
El Paso Andress High School Varsity Girls Soccer Team 4 year starter
Mexican National Team Soccer Team Member: May 2004- June 2007
West Texas A&M University Soccer Team Member: May 2005-November 2009
Coaching Career
Asst Soccer Coach: Clearbrook High School: August 2017-January 2018
Asst Girls Soccer Coach: Clovis High School: May 2014-August 2017
Head Girls Soccer Coach: Tascosa High School: 2012-2014
Asst Girls Volleyball Coach and Asst Girls Soccer Coach: Caprock High School: 2010-2012
High Plains Drifters Soccer Club 94 Girls Head Coach 2010
High Plains Drifters Soccer Club 98 Girls Assistant Coach 2011