The Woodlands High School tennis player upsets #2 seed at national tournament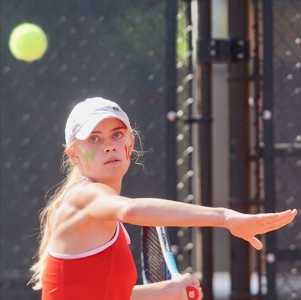 The Woodlands High School's Avery Hilbig defeated the No. 2 seed on Monday at the USTA Girls' 16 National Clay Court Championships in Memphis, Tennessee. Hilbig, who was unseeded, beat India Houghton of California 6-3,4-6, 6-1.

Competitors for this tournament are chosen through a selection process that bring together 200 of the top juniors in the nation. Hilbig will take on the Sarah Hamner (No. 33 seed) of Colorado on Tuesday in the round of 64.

Hilbig, who is entering her junior year, is currently ranked 15 for the Girls' 16 age division in Texas and is nationally ranked in the top 250. She played No. 1 singles for the Highlanders this past school year, earning a district singles championship and an opportunity to play at the 6A state singles tournament.