/

/

Wisdom from Women in The Woodlands: Meet Pastor Susan Kent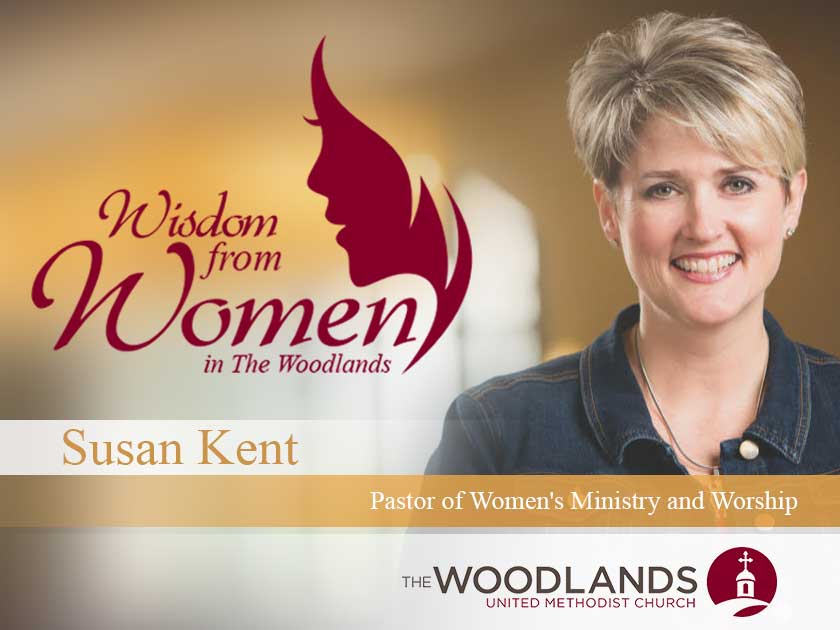 THE WOODLANDS, Texas – It wasn't the life Susan Kent thought she would be living, but it's now a life she lives to the fullest.
'Even in the midst of incredible pain, there was never a time I didn't feel loved by God.'
"As a little girl growing up, it's not what I had thought my story would be," said Kent, pastor of Women's Ministry and Worship at The Woodlands United Methodist Church.
A native Texan, Kent, the daughter of an oilman, moved around every few years. She found her way back to Texas as a student at A&M University where she studied education, got married and lived in Houston where her first son was born. She and her husband were transferred to West Virginia, a move that lasted mere months before tragedy struck.
"He was killed in a plane crash on Sept. 8, 1994," Kent said. "Everyone perished."
USAir Flight 427, which departed from Chicago, crashed upon landing in Pittsburgh. All 132 people on board were killed.
"He was coming back from a business meeting," Kent said. "At that time, I had a four-month-old baby. I was in a town we'd only been in for six weeks."
Kent moved back to Texas for family support.
"I moved to Kingwood, where my parents were living at the time," Kent said. "I moved in with them so I could get my feet back underneath me and figure out what I was going to do as a single mom with an infant."
Kent considered going back to teaching, but chose a different route.
"After a year of healing, God opened doors so that I could open up a children's book store," Kent said. "As a first-grade teacher, reading was my absolute love, so I loved seeing the faces of children light up when they were being read to, or reading books, and I still to this day have an immense love for literature."
Kent ran the bookstore for eight years, during which time she met her husband Robert. They have four children: Caden, Cayley, Emma and Noah.
As much as Kent loved the bookstore, she felt increasingly unsettled.
"God began stirring in my heart that he had something else for me," Kent said. "I fought it for a little while because I really loved what I was doing. He kept saying 'I have something for you but I can't give it until you until you give up what you have.' Which was really hard for me because I'm a control freak."
Kent said it was a call to ministry.
"It didn't make sense," Kent said. "I had four children. I cannot do this. But God asked me to be obedient and take one step at a time."
Those steps eventually led Kent to The Woodlands United Methodist Church, where she is the Pastor of Women's Ministry and Worship.
"I get to walk alongside other women," Kent said. "My job is to encourage and equip women to study God's word, to hear God's voice, to walk with Him."
Kent's words of wisdom for women comes down to one of her favorite Bible verses, Joshua 1:9, "Be strong and courageous. Do not be frightened, and do not be dismayed, for the Lord your God is with you wherever you go."
"We have amazing women in this community who are strong and smart, beautiful inside and out," Kent said. "You don't have to figure it all out at first. Just do it, even if you are afraid."