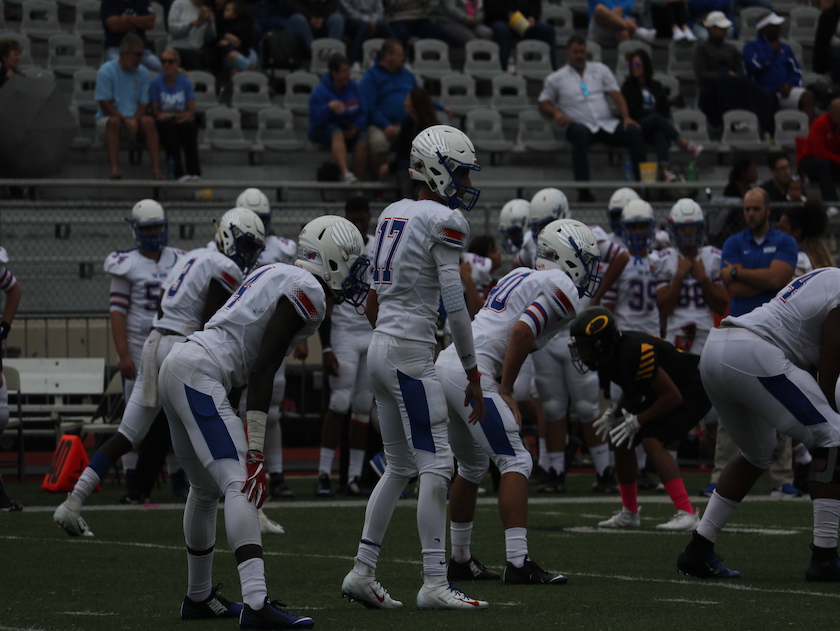 THE WOODLANDS, Texas— The Oak Ridge War Eagles traveled to Klein Memorial Stadium Saturday for a District 15-6A matchup against the Klein Oak Panthers. Klein Oak moves to 6-2 on the season after their 35-20 win over the War Eagles.

Klein Oak's Marcus Joseph opened the scoring early when he picked off a Blaine Romero pass on the opening drive and returned it 47 yards for the first score of the game. The War Eagles wasted no time as they responded with a score of their own on the next drive when Rowry Bailey hauled in a 17-yard touchdown from Romero. The back and forth continued, less than two minutes later, Klein Oak quarterback Montrel Bolton found their playmaker Tyler Hudson for a 64-yard touchdown. Hudson would catch two touchdowns Saturday, adding to his impressive resume. The star receiver holds multiple offers from Ivy League schools including Harvard, Yale, and Rice University.

Oak Ridge two-sport athlete Logan Letney received reps at quarterback in the first half, scoring on a quarterback sneak, tying the game at 14. Letney is currently committed to the TCU Horned Frogs as a pitcher. Klein Oak quickly responded with two more scores of their own as Hudson hauled in his second of the day, and Tucker McEnroe grabbed a 24-yard pass from Bolton.

Sophomore standout Alton McCaskill posted the final score of the day for the War Eagles with a 31-yard touchdown run on the first drive of the second half. Down eight points in the fourth, Oak Ridge couldn't contain junior running back Kendal Taylor as he scampered in for the final touchdown of the day with a 21-yard run.

Oak Ridge falls to 2-4 on the season, 1-4 in district play. Klein Oak reasserts themselves in the playoff picture with the 35-20 win and a 4-2 district record.