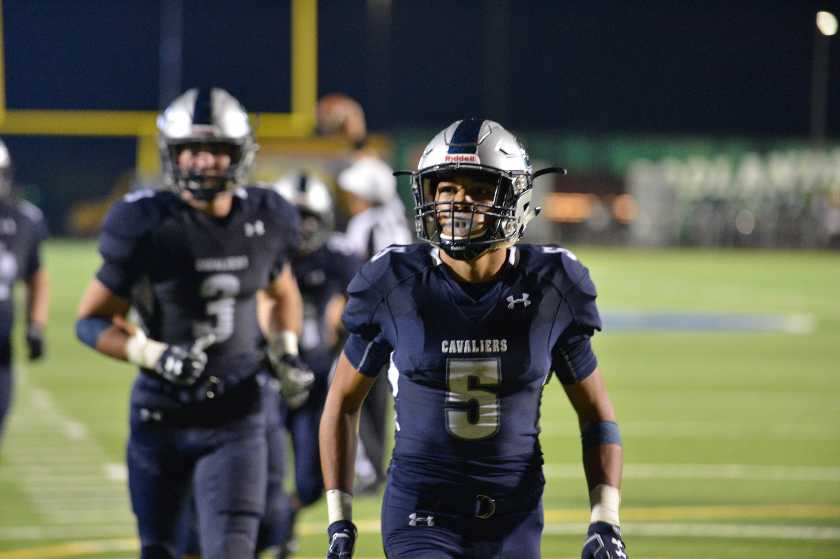 THE WOODLANDS, Texas— After a one-point loss to Klein Oak last Friday, the College Park Cavaliers look to bounce back against another district opponent, Klein Cain. Currently sitting in fifth place with a 3-3 record in District 15-6A, a win for the Cavs could give them the boost they need to reach playoffs.

It came down to the wire in College Park's last game, a usual situation for the Cavaliers this year, eventually falling short 14-13 to the Klein Oak Panthers. Cavalier running back QuaJon Charles extended his run of success against the Panthers, scoring on the opening play with a 56-yard touchdown run. The junior has put up nearly 100 yards in every contest this year, also averaging about a touchdown a game.

Lonnie Madison's defense has been phenomenal throughout the year. The Cavs had held all but one opponent to 30 or fewer points, the one being Klein Collins in a 30-0 loss back in September. Dylan Hazan, a sophomore linebacker for College Park, gets to the quarterback often—with six sacks in 7 games.

Klein Cain, in their first year of varsity football, currently sit one spot ahead of Klein Forest in the District 15-5A standings with a 2-6 record. The Hurricanes have had some success this year, winning against Cypress Park and Klein Forest. An impressive record for a team that boasts an all underclassmen roster. Quarterback Luke Pardee has been the Hurricanes leader and playmaker this year, scoring 12 total touchdowns, including a five touchdown day against Klein Forest two weeks ago.

College Park will attempt to move to 4-3 in district and 6-3 on the season, a record that would equal their best season since 2011.