/

/

Bestselling author Kevin Kwan visits The Woodlands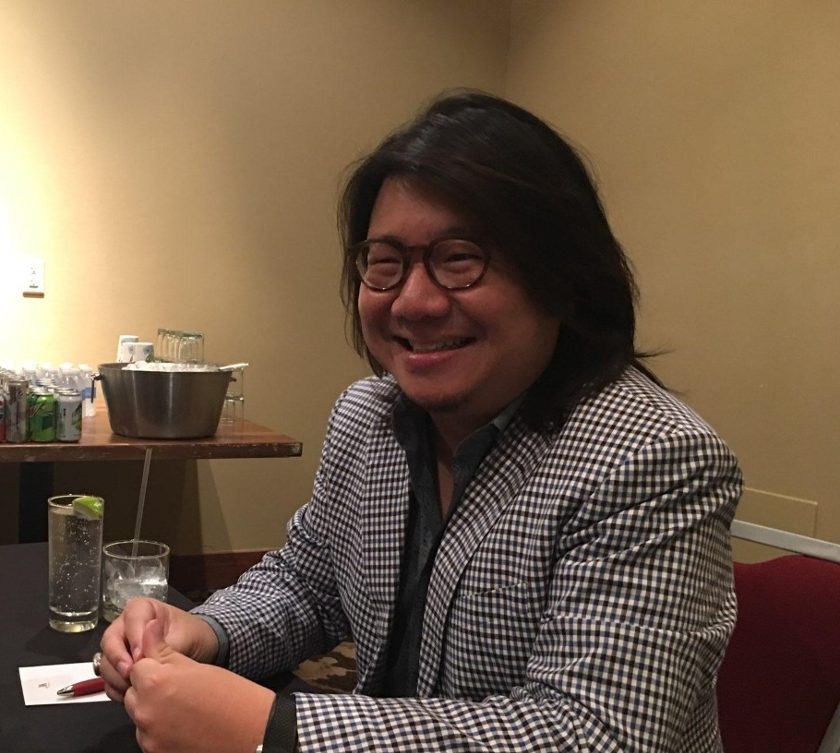 THE WOODLANDS, Texas -- Bestselling author Kevin Kwan prefers to stay in the background, but his novel "Crazy Rich Asians" and the resulting major motion picture has thrust him into the spotlight.
'I ended up writing something that was very different than my original intention.' Kevin Kwan
As the keynote speaker at the 14th Annual
John Cooper School
Signature Authors Series, Kwan visited with media before the main event Friday Nov. 30.
He said he didn't even think about being a writer until his senior year at Clear Lake High School.
"I didn't really write at all when I was growing up," Kwan said. "I drew a lot. I was more a visual artist. I spent a lot of time doodling and drawing. In my senior year of high school, it was the first time we did an exercise in creative writing. Up until then we had been doing essays and book reports. The very last semester of high school I had this lovely high school teacher who assigned us a creative writing story. I wrote something, and I thought, this is fun. I wrote about Marilyn Monroe. I don't really remember what I wrote, but it was about Marilyn Monroe. The teacher liked it so much she read it to the whole class."
When Kwan sat down to write Crazy Rich Asians, he had a darker story in mind.
"It was going to be a very angry book about this world filled with hypocrisy and people that have too much money, the inequality in this world, why so few people have so much," Kwan said. "Somehow in the middle of that, this comedy emerged. I didn't know that was what I was going to end up doing at all. It's funny what happens in the creative writing process. You start writing and these voices speak to you; the characters emerge and say what they want to say. I ended up writing something that was very different than my original intention."
Kwan went on to write two more books, creating a trilogy: Crazy Rich Asians, China Rich Girlfriend, and Rich People Problems.
Kwan, born in Singapore, has lived in New York since 1995.
He is currently producing and creating two television shows – one is a drama series, and the other is a sitcom for CBS titled "Emperor of Malibu." Kwan said he hopes both shows launch in 2019.