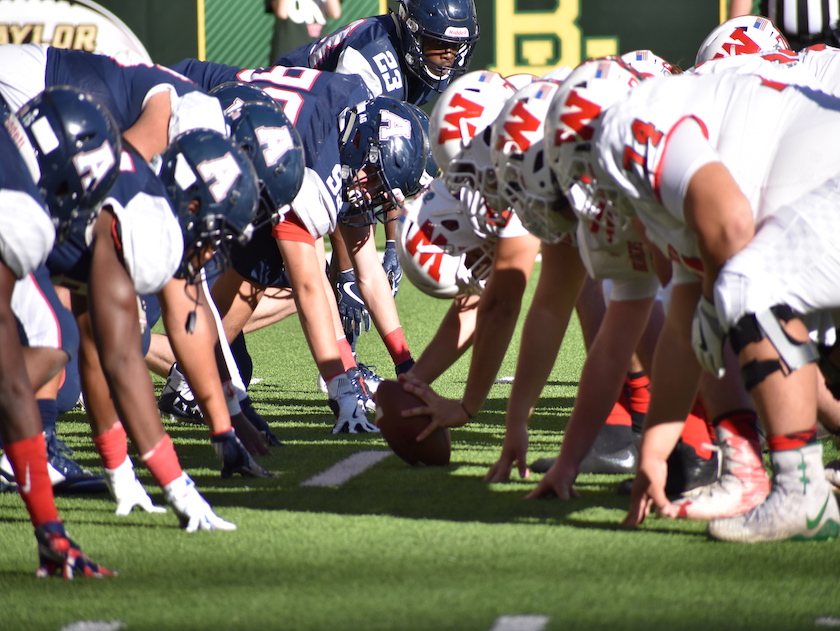 THE WOODLANDS, Texas— The Woodlands Highlanders football traveled to McLane Stadium in Waco Saturday for a third-round playoff matchup with the Allen Eagles. Allen, now on a 29 game win streak, get the win and advance to the fourth round of the UIL State Football Playoffs.

After two stalled drives from each team, Allen opened things up with a blocked punt, putting the Eagles into Highlander territory. The Highlanders held the explosive Allen offense to a field goal, giving the Eagles a 3-0 lead early.

The lead lasted all but a few minutes as The Woodlands pieced together a nice drive, ending with a Bryeton Gilford fumble on the 1-yard line that was scooped up by offensive lineman McKade Mettauer for the score.

Allen responded quickly with a touchdown from running back Celdon Manning and added another score just before the half to wide receiver Bryson Green. A 64 yard run from Manning extended the Eagles lead to 24-10 early in the third quarter.

The Highlanders battled from behind all game, coming within a touchdown of the lead in three separate instances. Gilford added a rushing touchdown after the Allen big-play touchdown to bring the Highlanders within a score. Allen would again answer with a big play score of their own, again followed up by another Gilford score.

Time seemingly ran out for the Highlanders, ending their season with a 31-24 loss to the Allen Eagles.