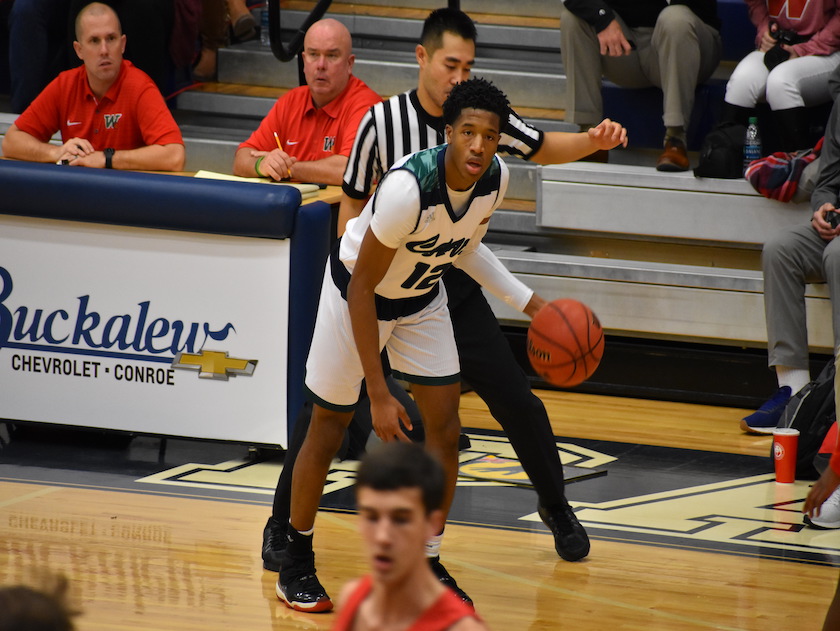 THE WOODLANDS, Texas— College Park Basketball continues their path for the playoffs Tuesday night against fifth-place Klein Oak. The Cavaliers won their last district matchup on Jan. 22 over Oak Ridge 46-44 in a tough defensive game.

College Park, currently tied with Oak Ridge for sixth place, will need to continue their solid play for a chance for a playoff berth. Senior point guard Cameron Noel still leads his team in points, assists, and is second in rebounds. Noel sat the second half of last week's game against the War Eagles, finishing with 5 points and 4 assists. With the shooting of Mark Henderson and Drew Calderon, the Cavaliers could shakeup District 15-6A if they stay hot.

Klein Oak sits one spot atop College Park in the standings with a 6-6 district record. The Panthers keep a heavy rotation of guards, as does College Park, which may turn this game into a track meet. The Cavaliers have been playing uptempo of late, shooting a near 40 percent on 18 three-pointers per contest.

Watch our live broadcast as the Cavaliers continue their playoff pursuit Tuesday Jan. 29 presented by Memorial Hermann The Woodlands Medical Center and replays by Hal Watson Air Conditioning Company.