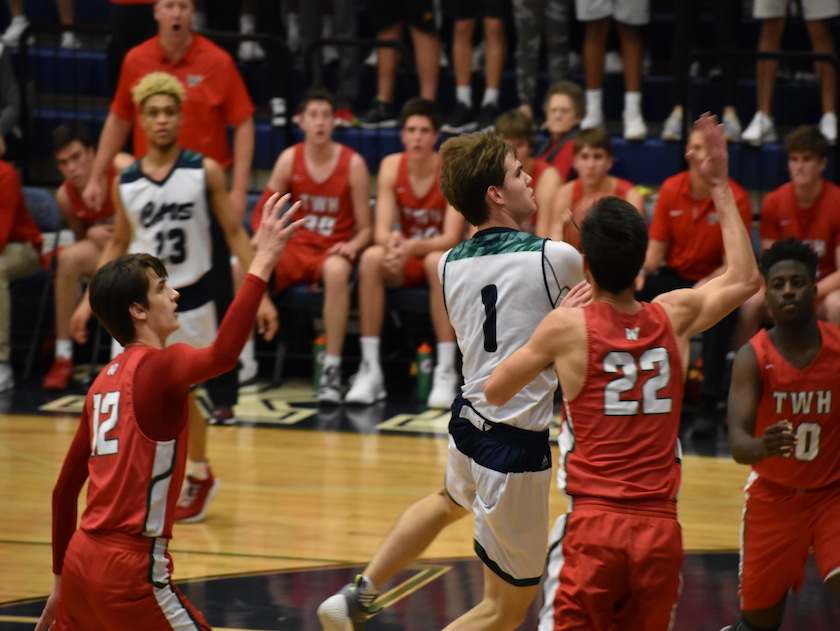 THE WOODLANDS, Texas— College Park basketball will face The Woodlands Feb. 12 for their second and final meeting of the year. The Cavaliers took the first contest 66-62 back in January and will look to sweep the Highlanders for the first time since 2014.

Fresh off a 71-46 victory against Conroe on senior night, College Park has shown they can matchup up with anyone in the area. The Cavs have played in an uptempo system after losing both of their big men to season-ending injuries. Coach McNeely has turned to a guard-heavy rotation focused on the three-pointer.

The point guards for the Cavaliers, Senior Cam Noel and Freshman Ty Buckmon have consistently been effective passing and scoring the ball this season.

The Woodlands comes into Tuesday's game after a 71-57 win at Oak Ridge. Their senior captain Charlie Zorn has been on a tear the last few weeks, averaging over 20 points—including a 30 point game in a loss to Klein Collins. Zorn has been the biggest threat on offense for the Highlanders as the guard can pull-up and shoot from almost anywhere on the court.

Join us on Friday, Feb. 12 on Woodlands Online Sports for our live broadcast of CISD Sports presented by Memorial Hermann The Woodlands Medical Center and with replays by Hal Watson Air Conditioning.