/

/

Support The Woodlands native Hayes Carll as he performs at Dosey Doe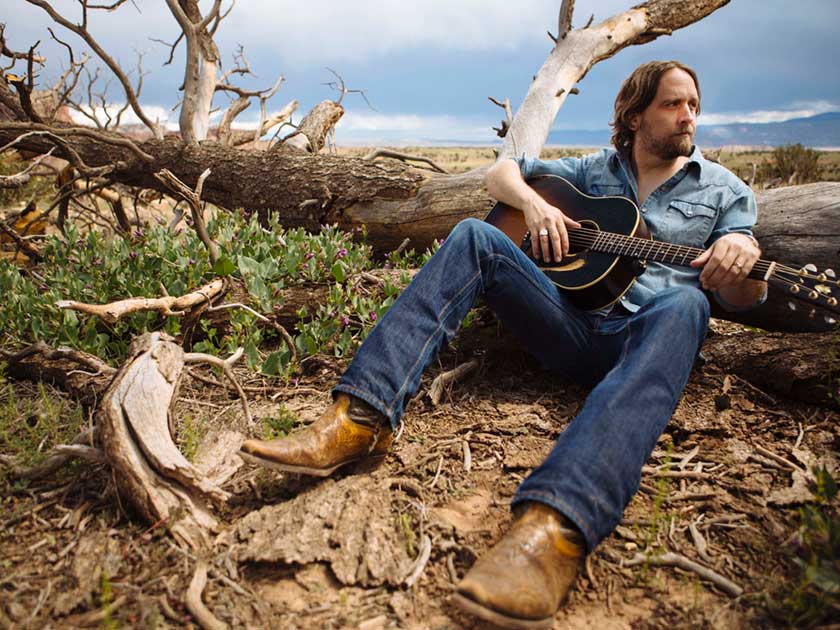 THE WOODLANDS, Texas -- Musician Hayes Carll, who was born and raised right here in The Woodlands, is coming back to his hometown to perform his newest album, "What it Is," at Dosey Doe on Feb. 18 at 7:30 p.m.

Carll grew up attending our schools, learning to drive on the tree-lined roads and eating at the same restaurants we all enjoy. Hayes Carll had a childhood dream and made it a reality. We all grow up dreaming of becoming someone special, and Carll did just that.

There is always something that speaks to a person, in Carll's case, it was music.

"I've always had a passion for music, and I loved it. Loved singing songs on the radio," said Carll. As time went by, he discovered something much more important than jamming to the popular songs in the car. "Songwriting was something that moved me and was a calling. It spoke to a much deeper part of me," Carll said.

True music lovers aren't partial even though music genres abound. However, where one grows up impacts a person's passion.

Drawn specifically to country music, Carll said, "Growing up in Texas, it [country music] was in the air. My first tape was Kenny Rogers … It was my first love."

Inspiration comes in many forms for a talented musician like Hayes Carll. It takes determination to write an album and convey a message.

"Life … the relationship I'm in, the world around me, the observations socially and politically … just trying to find a connection with my life," said Carll, explaining where his inspiration came from for his new album. "My life is going by faster and faster, and coming home to The Woodlands is one of those things that's always surreal for me. I grew up there, and nothing makes you realize how much time has passed than coming back to your hometown."

Carll's life changed drastically when he turned 22 because the world started to recognize his raw talent. But fame also comes with having to say goodbye to many things one loves.

"I miss the pine trees. That's something that I'd never found or lived in," said Carll, "a place that was like being surrounded by forest. That was a cool thing to grow up in."

No one reaches the top without climbing the ladder, not even Hayes Carll. "I started going around at the bars … asking the bar owners if they'd let me set up in the corner and put a tip jar out," said Carll, looking back. Twenty-one years into his career, Carll is returning to perform where he once was just a 15-year-old writing song lyrics in his head.

Carll's hard work paid off. He won multiple Americana Music Association Awards and was nominated for a Grammy in 2016. No more setting up in a little bar corner for Carll.

Come listen to some of his new songs, including "None'ya" and "Jesus and Elvis." Hayes Carll's performance is 7:30 p.m. Monday, Feb. 18 at Dosey Doe.