/

/

The Woodlands Township and DEA Host National Prescription Drug Take Back Day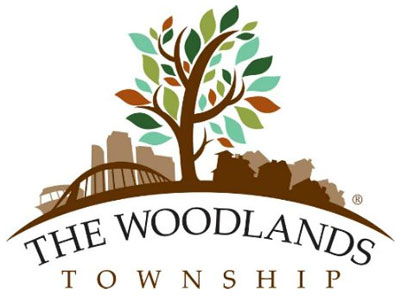 THE WOODLANDS, TX – The next National Prescription Drug Take Back Day is Saturday, April 27, 2019, from 10 a.m. to 2 p.m. The Drug Enforcement Administration (DEA) will collect expired or unwanted prescription medications for safe disposal. There are two free drop-off locations in The Woodlands hosted by The Woodlands Township Neighborhood Watch: 1) The Woodlands Township Town Hall front parking lot at 2801 Technology Forest Blvd, 77381 and 2) by the building at Rob Fleming Aquatic Center, 6535 Creekside Forest Dr., 77389. Special Agents with the DEA may be assisted by a deputy from Montgomery County Sheriff's Office or Harris County Constable's Office, Precinct 4.

According to the DEA, "The National Prescription Drug Take Back Day addresses a crucial public safety and public health issue. According to the 2016 National Survey on Drug Use and Health, 6.2 million Americans misused controlled prescription drugs. The study shows that a majority of abused prescription drugs were obtained from family and friends, often from the home medicine cabinet. The DEA's Take Back Day events provide an opportunity for Americans to prevent drug addiction and overdose deaths."

Memorial Hermann IRONMAN Texas will be on the same day as this national event, so before heading out, be sure to visit the race website for race course and traffic information at www.ironman.com/triathlon/events/americas/ironman/texas/ or check their traffic signs prior to the race for a number to call for assistance getting around. There may be some delays, but it should be easiest to reach the Township front parking lot from Research Forest Dr., south on New Trails Dr. and east on Technology Forest Blvd. Persons in the Village of Creekside Park should be able to access the location at the Rob Fleming Aquatic Center.

Medications will only be accepted during the event time. No items may be dropped off before or after the event. No "Sharps" will be collected. For information on disposal of needles or syringes, please visit the Texas Commission on Environmental Quality (TCEQ) website for instructions for disposal for household use at: https://www.tceq.texas.gov/publications/gi/gi-418.html.

For more information about The Woodlands Township Neighborhood Watch, please visit www.thewoodlandstownship-tx.gov/neighborhoodwatch or call 281-210-3800. For more information about the National Prescription Drug Take Back Day and alternative drug disposal information, please visit the DEA's website at https://takebackday.dea.gov.