/

/

Sharing relatable life experiences through piano-driven rock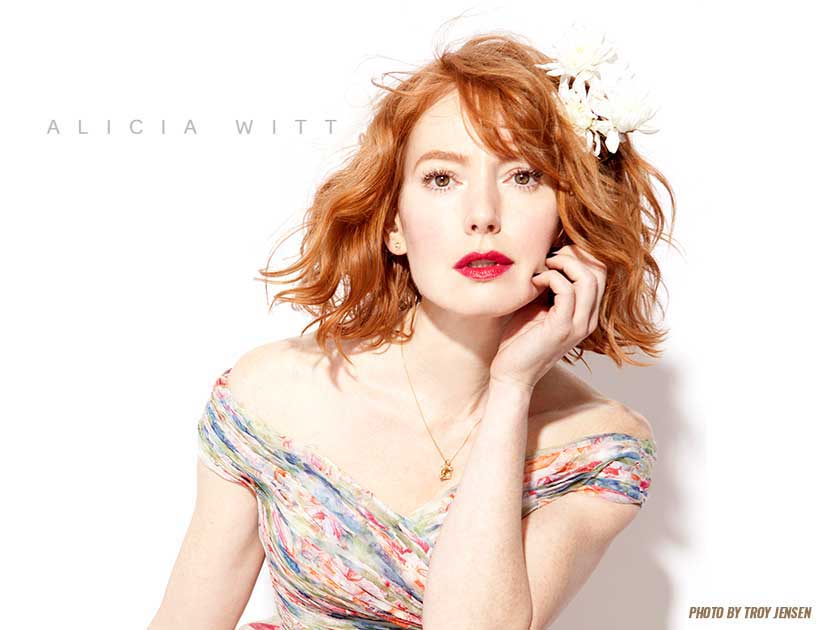 THE WOODLANDS, TX -- It helps to be famous before starting a career as a musician. Nothing brings in the crowd like a well-known screen star. Alicia Witt expresses gratitude for this gift which gave her music career a kickstart. Dosey Doe is the place to be on May 17 to see the lovely star and singer-songwriter perform.
Alicia Witt, actress and musician, performing at Dosey Doe
Though recognition and fanfare attract attention, Witt doesn't take it for granted. "It's an incredible asset to have that other career to get people in the door so that they can have a chance to check it out," Witt said. "And then it's just up to me to make good music so that people actually like it when they check it out and then come out to the show."
Witt started playing piano at the age of seven. She took this skill very seriously and began competing regularly. Although Witt continued to play, she also was featured in a movie as a seven-year-old. Love for acting took over Witt's focus and landed her in Los Angeles. Counting herself as very blessed, Witt starred in television and films such as Nashville, The Walking Dead, Lore, Cybill, Twin Peaks, Mr. Holland's Opus and Two Weeks Notice to name only a few.
"During all of it, I knew very clearly that I wanted to make my own music someday. I just didn't quite have the courage or the self-confidence," Witt said. "And I think the songs just weren't ready yet. So it was about 10 years ago that I started writing and then regularly creating music. And from that point on, the songs just kept on flowing, and I started playing shows and meeting tons of other people to collaborate with. And it was the missing piece that was the big thing that had been left out of my life for so long. But it's always going to be a huge part of my life going forward."
Teaming up with legendary producer, Jacquire King, to create her album "15,000 Days," is a huge milestone in Witt's career. This album received the name in reference to Witt's approximate lifespan thus far. "It feels that the 15,000-day mark is not only the time I've lived when it just so happened to happen; it's exactly the perfect time. It's what I had to reach for these songs to exist. It's the amount of life that needed to come before, first," Witt states on the
webpage
promoting her album.
Seeking human connection and relating her experience with others moves Witt in her songwriting. "I have something to say. I want to connect," Witt states on the
webpage
. "And I feel that music is [the] most authentic way I've been given in this life to share my interpretation of how it feels to be a human being." Witt transforms profound, personal experiences she's had into songs others will find completely relatable.
"I've been compared to some of the classic singer-songwriter piano players from the '70s, and that really resonates with me," Witt said when asked to describe her music and style. Witt's concert tour will feature her original, piano-driven rock. If you enjoy Elton John, Billy Joel, Paul Simon and Carole King, then Witt thinks you'll like what you hear from her.
Nashville is home for this talented, single woman and her beagle-mix dog named Earnest. When not consumed with her careers in music and acting, organic gardening and running are among the healthy activities she pursues. So you just might see her trying out the pathways of The Woodlands in May.
A strong belief in following your inner longings kept Witt determined through her journey in becoming a singer-songwriter. "I think if there's something in your heart that you would like to be pursuing in terms of a creative outlet or something you're interested in, just trust that instinct and
listen to it because it will often lead you to what you're supposed to be creating," Witt said speaking of words to live by. Motivating and positive thoughts like these led Witt to find success.
The Woodlands is just one stop on what Witt says is her first big tour. Witt's journey led her from self-managing to now working with a booking agent and hitting the road for a more significant reach.
Buy tickets
for the show at Dosey Doe's The Big Barn to hear her incredible and relatable sounds.