/

/

Struggle no more, mental and behavioral health solutions are here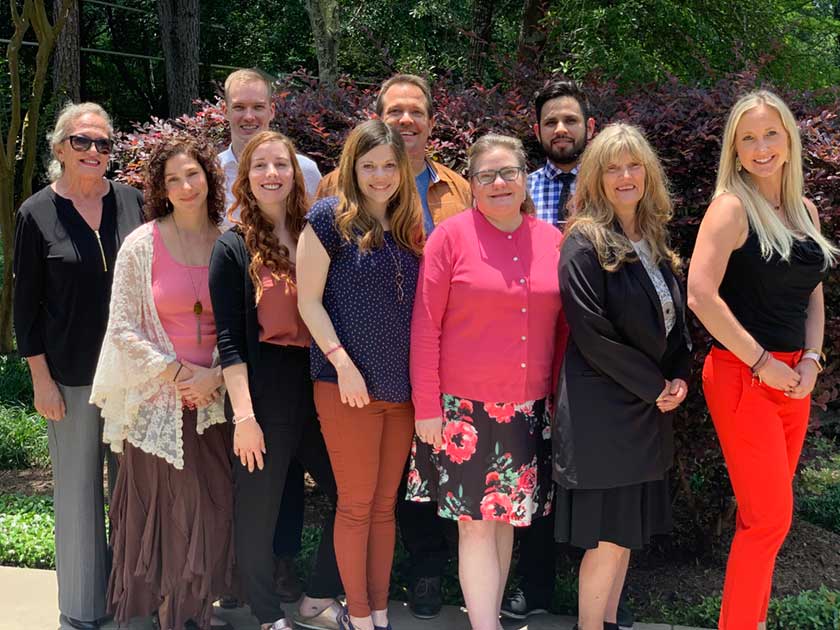 THE WOODLANDS, TX -- Mental health disorders affect millions of people living all around us. The numbers are staggering, and yet a very small percentage of those dealing with mental health issues seek help. The Woodlands Behavioral Health and Wellness Center, a team composed of experts in psychiatry, psychology and nutrition, has been serving The Woodlands since 2007. This group of practitioners assists individuals (and their families) who struggle with mental and behavioral problems.
The Woodlands Behavioral Health and Wellness Center helping clients of all ages reclaim their lives
Gillian Botha-Harvey, director of
The Woodlands Behavioral Health and Wellness Center
, obtained her Masters of Arts in Clinical Psychology in South Africa. According to Botha-Harvey, anxiety, depression, ADHD and autism spectrum are the most common conditions they treat in the center.
The Anxiety and Depression Association of America (ADAA) lists these facts on their
website
:
- Anxiety disorders are the most common mental illness in the U.S., affecting 40 million adults in the United States.
- Less than 20 percent of adults with ADHD have been diagnosed or treated, and only about one-quarter of those adults seek help.
- Anxiety disorders affect 25.1 percent of children between 13 and 18 years old. Research shows that untreated children with anxiety disorders are at higher risk to perform poorly in school, miss out on important social experiences, and engage in substance abuse.
With these serious issues prevalent in the general population, it is clear treatment options are needed. Mental health and behavioral problems often prove to be very treatable. The Woodlands Behavioral Health and Wellness Center offers a multimodal integrated team approach to treat the whole client and their loved ones. The goal for each patient is to help the client achieve self-management. Through education, the client understands their diagnosis. Then with therapy and training, they acquire the skills to take responsibility for managing themselves in partnership with their providers.
"Our integrated treatment approach ensures that the multiple biological, psychological and social factors involved in mental health problems are successfully identified and treated at the same time rather than just targeting one factor or targeting these factors piecemeal," Botha-Harvey said. "The plan is implemented by a multidisciplinary treatment team that includes psychiatrists, psychologists, educational diagnostician, health psychologist and counselors who offer a wide range of treatment services."
All ages can be affected by mental health and behavioral problems. Thankfully, The Woodlands Behavioral Health and Wellness Center treats children (ages 3 and up), adolescents, adults and seniors. "Our pediatric neuropsychologist, pediatric psychologist, child and adolescent psychiatrists and academic diagnostician have advanced training and are specialists in the evaluation and treatment of children from preschool to university level," Botha-Harvey said. "Our Assessment Center is, therefore, able to offer a wide range of specialized, standardized, comprehensive testing for the diagnosis of ADHD, Autism Spectrum Specific Learning Disabilities, psychological and personality disorders, and neuropsychological evaluations for children and adults."
Throughout the population and the medical community, a common misconception is medication alone can successfully treat mental health problems. According to Botha-Harvey, research has shown it is more effective to treat chronic mental health conditions with a combination of medication and therapy. "Medication targets the biological or physiological impacts of the medical health disorder, whereas therapy targets the cognitive distortions, skill deficits, social disturbances causing or resulting from the illness. Less severe mental health disorders can often be treated using therapy alone and do not require medication. Medication is usually not the first line of treatment for children and adolescents. Alternatives to medication include dietary changes, supplementation, behavior modification and parent coaching."
Sleep is often very disturbed by mental health disorders. Without addressing the problem, a vicious cycle develops, aggravating the mental health condition. The Woodlands Behavioral Health and Wellness Center recommends contacting them for an in-depth sleep interview and assessment. After investigating the situation, a sleep protocol is given to the client as opposed to turning to medication first. Once the proper adjustments are made, it's possible you'll be counting sheep in no time.
All areas of life can be significantly affected by the illness of those suffering from mental and behavioral problems. If you or someone you love may be one of the millions dealing with these conditions, get help right away. Seek early intervention, when symptoms first appear, to prevent the development of full-blown mental health disorders and crises. Visit The Woodlands Behavioral Health and Wellness Center for assessment and testing to get you started on the right path.
The Woodlands Behavioral Health and Wellness Center actively educates the community both through their practice and also through insightful blogs published on Woodlands Online. Visit their
blog page
regularly to stay current on the information provided.