/

/

Memorial Day weekend activities and information for The Woodlands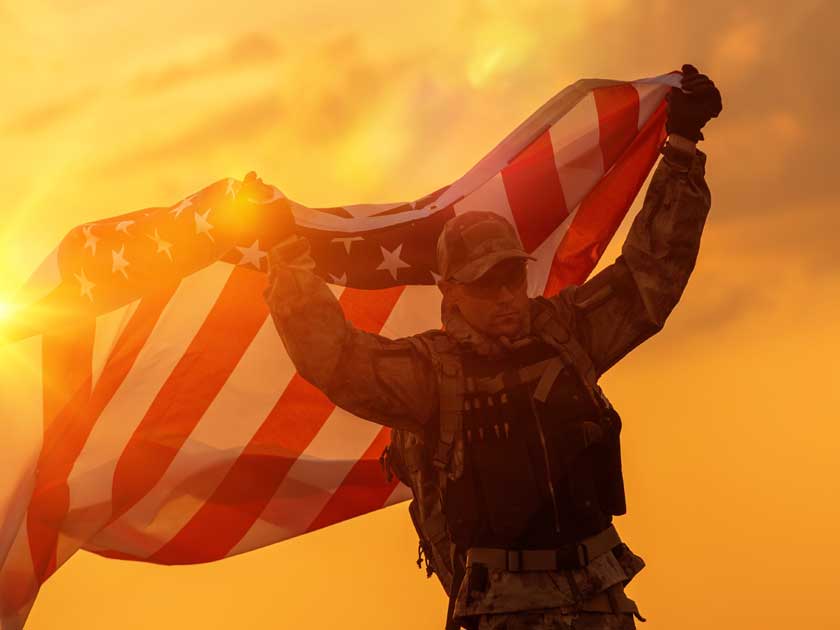 THE WOODLANDS, TX -- Gather your family and friends and get ready for some excitement. A three-day weekend lies right in front of us. Memorial Day weekend holds a reputation as the unofficial marker for the beginning of summer fun as children reach the end of the school year, pools open, and vacations begin. This weekend The Woodlands kicks off the season in a prodigious way. Check out this list of local activities and items worthy of note for our area.

First of all, let's take a look at the weather forecast. At the time of writing this article, it's looking good overall. The prediction for The Woodlands includes sun mixed with clouds and temperatures topping out around 90 degrees. The humidity, so often complained about, will be quite bearable at only about 64 percent. Thunderstorms are possible on Monday afternoon. Before heading out, check the latest weather news so you can be prepared, dress appropriately, and bring along any items you may need such as sunscreen, bug spray and water bottles.

The Woodlands Township gets the party started on Sunday, May 26, with the annual Memorial Day Festival. The celebration features live music, children's activities, strolling entertainers and fireworks (weather permitting). Families are encouraged to bring blankets and lawn chairs, and concessions will be available for purchase from a variety of food vendors. The affair will take place in Town Green Park, 2099 Lake Robbins Dr., from 5-9 p.m. A care package drop-off booth will be available onsite to accept donations of recommended items to be shipped to the troops currently serving. The complete list of suggested items is available here.

Monday, May 27, plan to arrive at Forest Park The Woodlands Funeral Home & Cemetery for the free community event, the 11th Annual Memorial Day Service, "A Tribute to Heroes and Freedom." Beginning at 10 a.m., the tribute service will involve a flag presentation, a wreath presentation, a guest speaker and live music. A picnic lunch will follow. The address for the location is 18000 Interstate 45 S, The Woodlands, TX 77384. The entire community is invited to attend.

If you desire adult-only holiday fun, swing on over to The Westin at The Woodlands for their Memorial Day Pool Party. The new Como Social Club Poolside Terrace and Bar is a hidden gem. Enjoy cocktails, lite bites and complimentary Italian Patron margaritas while the DJ spins popular tunes. Games aren't just for kids. Release your inner childlike sense of amusement on the giant pool floats, play giant Jenga, or try your hand at the cornhole competition. You must be 21 or older to attend this event happening Monday, May 27, from 11 a.m. to 3 p.m. at 2 Waterway Square Place, The Woodlands, TX 77380.

Dogtopia hasn't opened their doors yet locally, and they are already gearing up to give. Join Dogtopia Monday, May 27, for the Memorial Day Charity Event. The crawfish boil begins at 1 p.m, and live music starts at 3 p.m. Puppy adoptions will be placing furry friends with new families. Drink specials run all day. All proceeds will benefit The Dogtopia Foundation and Camp Hope, which is a non-profit organization dedicated to mentoring combat veterans and their families with post-traumatic stress. Check out this new business coming to town, and join in the festivities at Dogtopia's new location in Pine Forest Plaza, just north of The Woodlands at 463 FM 1488, Conroe.

Painting with a Twist offers you the chance to use your time off on Monday, May 27, to explore your artistic abilities. Reserve your spot in the studio to paint a patriotic Lone Star Pride Cutout Use every minute of your long weekend by attending this class from 7-9 p.m. The cost is $35 per painter, and you'll leave with a festive 18-inch wood surface work of art, a reminder of your fabulous Memorial Day Weekend. You'll find this event at 570 Sawdust Rd, The Woodlands, TX 77380.

Which one of The Woodlands pools is your favorite? Have you visited each of them? Monday, May 27, is your chance to experience the wet wonders of our community pools. All of The Woodlands pools are scheduled to be open (weather permitting) from 12-6 p.m. on Memorial Day. Check this calendar to see future dates and pool openings as the season is ramping up.

For parents needing to track down a kid-friendly activity, The Woodlands Children's Museum has you covered. Monty the Magician is making three magic show appearances, Monday, May 27 at 10:45 a.m., Noon and 1:15 p.m.

Sometimes it's necessary to use holiday time off to get things done. If your family happens to be thinking of the possibility of getting out of town and sprawling onto a bit of acreage, be sure to take advantage of the three-day Texas Grand Ranch Memorial Weekend Sale. Just think of the adventures your family could have with acres of land surrounding your home.

Memorial Day weekend is here, and there is so much to do. Stop reading and go make some memories!