/

/

Top 5 things to do this week in The Woodlands - June 10, 2019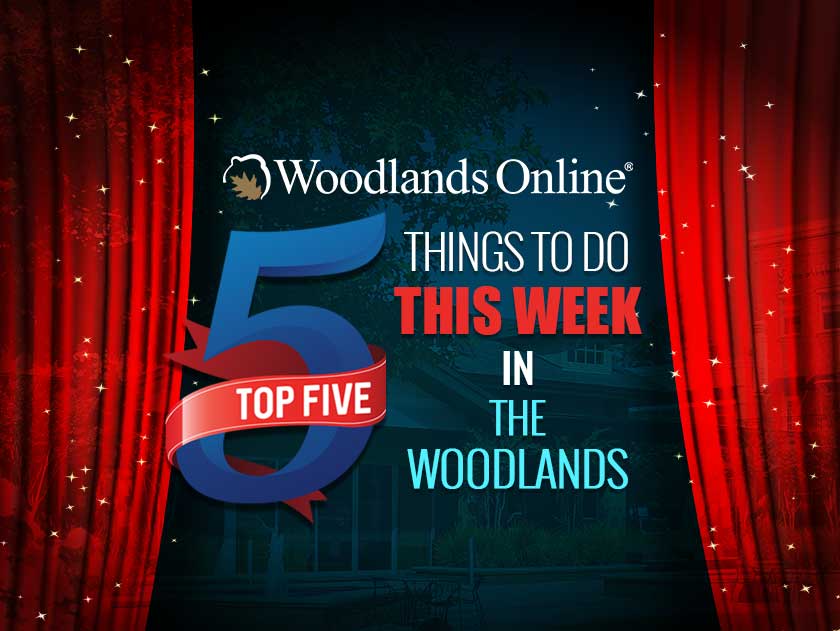 THE WOODLANDS, TX -- Entertainment of all sorts and for all ages abounds in our community. This week's lineup stars magicians, movies, comedians and musicians. Many more events scheduled this week can be found on our Events Calendar.

Young ones, prepare to be dazzled and amazed at The Woodlands Children's Museum on Friday, June 14. It's Magic Day! Three magicians will each perform three different times for a total of nine magical displays throughout the day. Children will be inspired to create their very own wizard hat and wand at the activity station. Face painting and balloons from Daisy the Clown will be available from 10 a.m.-2 p.m. Magic shows begin at 10:30 a.m. and the last performance will be at 3:45 p.m. This event is recommended for children ages 7 and under. An adult must accompany children at all times. Admission is $7 for ages 1 and over.

Friday, June 14, Dosey Doe The Big Barn has a treat for you. It's not often you'll get the chance to enjoy a big name without a big ticket price. Suzy Bogguss has been called "one of country music's most pristine and evocative vocalists." She's made her mark on the history of country music since the late '80s. Bogguss enjoys the success of many Top 10 singles and a certified platinum album. Be sure to get tickets now as they are disappearing fast. Normal seating tickets are only $38 and obstructed view is available for $32. Arrive early to enjoy a delicious meal before the kitchen closes for the show. Doors open at 6:30 p.m., and the show starts at 8:30 p.m.

Whenever an opportunity presents to equip oneself with the knowledge and skill to save a life, take it. CPR classes are often on this list. Memorial Hermann is offering something different and equally important. Saturday, June 15, Memorial Hermann The Woodlands, a Level II trauma center, is hosting a free community education event on how anyone can stop someone from bleeding out and losing too much blood. This life-saving information will be presented twice that day. Class times are 9-10:30 a.m. and 11 a.m.-12 p.m. Call 713-222-CARE(2273) to reserve your spot. You can't plan for unexpected events, so educate yourself before it's too late.

The warm evening air enjoyed here in the south facilitates unique activities unavailable elsewhere. The Woodlands Township annually holds summer dive-in movie nights. Saturday, June 15, head to Bear Branch Pool for an outdoor movie and a swim. The classic film "Cool Runnings" will delight the entire family as the endearing men of the Jamaican bobsled team attempt qualification for the Olympics. Doors open at 8:15 p.m. The cost is $5 per person, and children three and under are free. There is no additional charge for season pool pass holders.

Do you smile when you hear songs such as "Eat It," "Like A Surgeon," "Smells Like Nirvana," "Amish Paradise," "White & Nerdy," or "Word Crimes?" If so, click the link to get your tickets to see "Weird Al" Yankovic, the biggest-selling comedy recording artist in history, performing at The Cynthia Woods Mitchell Pavilion on Saturday, June 15 at 8 p.m. After finishing his wildly successful 2018 tour, 'Weird Al' is back playing the hits and classics with his Strings Attached tour, a high-energy rock and comedy production featuring his original band, costumes, props, a video wall and (for the first time) background singers and a full symphony orchestra. Be sure to check all the rules and restrictions enforced by the pavilion before making the trip inside to avoid any hassle upon trying to gain entry. The beautiful venue and the remarkable musician are sure to captivate the audience.