/

/

Top 5 things to do this week in The Woodlands - June 17, 2019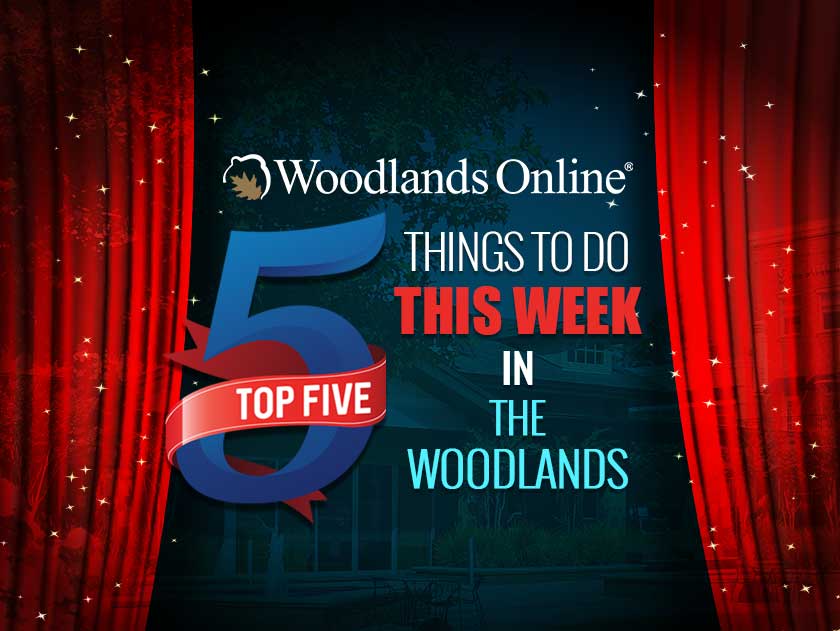 THE WOODLANDS, TX - Our community offers a diverse selection of activities to keep your entire family happy and productive. Learn, laugh, swim and stop to sip some wine throughout the week. After reading through our top five picks from the events calendar, check out the full list of activities here.

Each week, GenuWine Tasting Room is a bustling hub in our community, a place to enjoy live music, food and wine. Have you ever thought of GenuWine as a place to linked to health? The Mayo Clinic has an article revealing certain health benefits of wine when consumed in moderation. Wine takes center stage in the discussion of heart health on Wednesday, June 19, from 5:30-8 p.m. Come to a special Wine Wellness event featuring heart-healthy wines and natural wellness vendors. Reservations are recommended. Call 832-934-2675 or reserve through OpenTable here.

According to the National Safety Council, drowning is the leading cause of death for children under the age of 4 years old. With pools, lakes and ponds so accessible in our community, water safety for all ages is vital. Texas Children's Hospital and The Woodlands Family YMCA come together to host a free Community Splash Day event focusing on water safety for kids on Thursday, June 20. Activities will include a free 30-minute swim lesson for ages 3-12, and educational and interactive booths about CPR, life jacket sizing and safety, pool barriers and alarms, and more. Pre-registration is required for a swim lesson. Click here to reserve a spot. Be at The Woodlands Family YMCA at Branch Crossing to support this incredible event from 1-4 p.m.

Does your little one have dreams of becoming a famous baseball slugger one day? The Woodlands High School baseball team can help during their 2019 Field of Dreams baseball camp. On Friday, June 21, The Woodlands High School Head Baseball Coach, Ron Eastman, will lead a single day hitting camp. This lesson concentrates on the physical and mental approaches to hitting for grades 1-6. Cost for the half-day camp, to be held from 9 a.m.-12 p.m., is $40 per student. All players should furnish their own bats, gloves and shoes. Tennis shoes must be worn for indoor work due to the possibility of inclement weather. Pre-registration for camp is required. Please click here and fill out the required paperwork and view more information.

South African star, Trevor Noah, will have the audience at The Cynthia Woods Mitchell Pavilion rolling with laughter on Saturday, June 22. Trevor Noah is thought to be the most successful comedian in Africa and is the host of The Daily Show on Comedy Central. Though some of the stops on Noah's Loud and Clear Tour are sold out, tickets are still available for The Woodlands show. Get your tickets here. Gates open at 6:30, and the laughter begins at 8 p.m. Before you head out, be sure to read the rules and regulations enforced by the pavilion's staff to ensure an enjoyable and safe experience for everyone.

The Woodlands Township Neighborhood Watch encourages residents to get up close with the knowledge, equipment and heroes of public safety in our community. Several fire stations are hosting public safety open houses throughout our community on different dates and times. Read through the event listing here to find the open house closest to you. Station #7, located at 26722 Kuykendahl Rd., will hold an open house from 3-5 p.m. on Sunday, June 23. Participate as a family and use the event as a reminder and conversation starter about fire safety in the home. Bicycle registration will be offered by The Woodlands Fire Department during the event to help law enforcement when bicycles are found.