/

/

Texas Children's Hospital again ranks among the best children's hospitals nationally by U.S. News & World Report
Texas Children's Hospital again ranks among the best children's hospitals nationally by U.S. News & World Report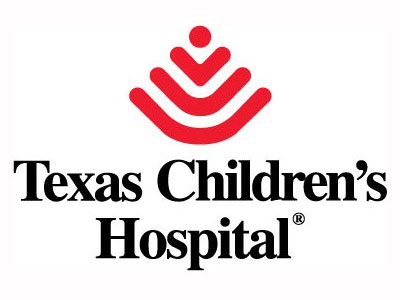 HOUSTON, TX -- Texas Children's Hospital is proud to consistently be recognized as a leader in pediatric care by U.S. News & World Report, tying for third overall in their 13th annual Best Children's Hospitals rankings. Again, Texas Children's is named as the best place in the country for children in need of both pediatric cardiology and heart surgery, as well as pulmonary care. Additionally, six of the hospital's subspecialties rank in the top three and all rank within the top 10.

For more than a decade, no other pediatric hospital in the state ever achieved an overall ranking as high as Texas Children's. For more information, visit texaschildrens.org/best.

Ranked among the top 10 in all subspecialties

In addition to ranking pediatric hospitals overall, U.S. News also ranks the top 50 pediatric hospitals across 10 major subspecialties each year. Texas Children's is one of only 10 children's hospitals across the country to achieve the Honor Roll designation, and the only hospital in the state of Texas awarded this distinction.

With the partnership of academic affiliate Baylor College of Medicine, Texas Children's is a distinguished leader and resource for health and hope to children and their families. The hospital earns the U.S. News Honor Roll distinction by ranking as one of America's best in:

#1 Cardiology and heart surgery
#1 Pulmonology
#2 Gastroenterology and GI surgery
#2 Nephrology (kidney disorders)
#3 Cancer
#3 Neurology and neurosurgery
#6 Urology
#7* Neonatology
#8 Diabetes and endocrinology
#10 Orthopedics
*Neonatology tied for 7

Global leader in pediatric heart care

For more than 60 years, the integrated, multidisciplinary team at Texas Children's Heart Center has combined cutting-edge technology with a compassionate and family-centered approach to care. Annually, nearly 1,000 surgeries and more than 1,300 cardiac catheterization procedures are performed in the new, state-of-the-art Lester and Sue Smith Legacy Tower, the home of Texas Children's Heart Center, where a team-based approach brings experts in every aspect of cardiac care to the bedside.

Texas Children's Heart Center cardiologists, congenital heart surgeons, cardiac anesthetists and cardiac intensivists are world-renowned leaders in the field and work together to treat some of the rarest and most complex heart cases from Houston, across Texas, the U.S. and around the world. The multidisciplinary team strives to provide unparalleled care at every point from diagnosis through treatment and follow-up, in order to achieve the best possible care for each patient.

Areas of special expertise of the Heart Center include: cardiac catheterization, congenital heart surgery, electrophysiology, adult congenital heart disease, cardiac nursing, cardiac critical care, coronary artery anomalies, pulmonary vein stenosis, Marfan syndrome and connective tissue disorders, and one of the largest cardiac transplant and ventricular assist device programs in the world.


The destination for children with lung disease

Offering services to treat children dealing with any breathing problem, Texas Children's pulmonary team manages a wide range of common and rare pediatric lung disorders. With more than 16,000 outpatient visits annually, the hospital has numerous specialty clinics focused on severe asthma, cystic fibrosis, pulmonary hypertension, lung transplant clinic, tracheostomy and ventilator, aerodigestive multispecialty clinics, sleep disorders, and more.

The hospital's pulmonary team offers a wide array of specialized programs. Texas Children's Cystic Fibrosis (CF) Care Center is the only accredited pediatric CF center in Southeast Texas. Its Pulmonary Hypertension Program is one of the few programs in the U.S. dedicated to treating children; because of this, Texas Children's has extensive experience in the diagnosis and treatment of infants, children and teens with this rare condition. Additionally, Texas Children's has one of the largest and most successful pediatric lung transplant programs in the world and is one of only two institutions worldwide that performs an average of 10 pediatric lung transplants each year. With a typical wait time of four to six months for new lungs, Texas Children's transplants children from all areas of the United States. As a result of these programs and others, Texas Children's is also one of the largest training programs of future pediatric lung specialists.


U.S. News ranking methodology

U.S. News introduced the Best Children's Hospitals rankings in 2007 to help families of children with rare or life-threatening illnesses find the best medical care available. The rankings are the most comprehensive source of quality-related information on U.S. pediatric hospitals.

The U.S. News Best Children's Hospitals rankings rely on clinical data and on an annual survey of pediatric specialists. The rankings methodology factors in patient outcomes, such as mortality and infection rates, as well as available clinical resources and compliance with best practices.

This year's rankings will be published in U.S. News & World Report's "Best Hospitals 2020" guidebook, available in stores mid-September or online at usnews.com/childrenshospitals.