Volleyball Recap: War Eagles victorious in a hard-fought battle, The Woodlands remains undefeated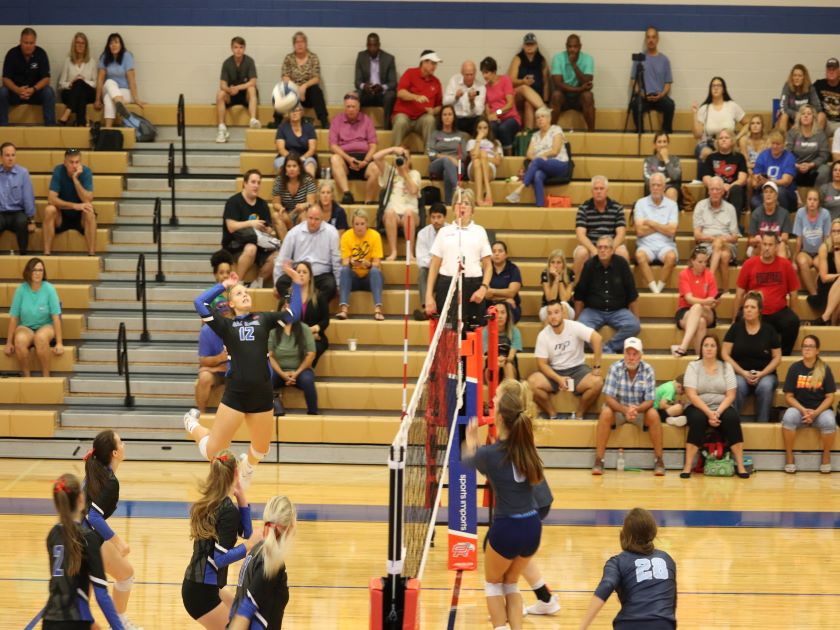 OAK RIDGE, TX -- Coming off of a fourth-place finish at the Katy/Cy-Fair tournament over the weekend, Oak Ridge volleyball returned home on Tuesday for a match with Kingwood.

The War Eagles were looking for a similar performance to their regular-season opener when they swept Summer Creek without much resistance from the Bulldogs. However, Kingwood came prepared to make this matchup more of a thrilling contest.

The Mustangs jumped out to an early lead in the first set, but the War Eagles quickly bounced back, thanks to the dominant play of junior right-side hitter Madison Hall. Oak Ridge went on to win the first set, 25-8, but this would be the only set of the night that wasn't a hard-fought battle.

The story of sets two and three would be Oak Ridge's struggle to close out a set. In set two, the War Eagles gave Kingwood all kinds of problems early on. Oak Ridge was a nuisance to Kingwood at the net, thanks to multiple blocks by middle blockers Emma Smith and Savanna Meyer. The War Eagles also found ways to keep Kingwood guessing. The Ridge found success using quick tips and dumps over the net to catch the Mustangs off guard.

At one point, Oak Ridge was leading Kingwood 20-14 in the second set, but a late surge from the Mustangs brought them back to tie the set at 24. Ultimately, Oak Ridge would hold on to win, 26-24.

Set three was more of the same. While it was clear that Oak Ridge was the better team, mistakes kept Kingwood alive. The Mustangs kept the score close once again, but Oak Ridge was just too strong. In the end, Oak Ridge would win the set, 25-23, sweeping Kingwood, but this squad will want to quickly break the habit of not putting opponents away as the schedule will only get tougher.

Friday, August 16, Oak Ridge will host Bridgeland, a team they recently played in last weekend's tournament. The War Eagles lost that match 3-2.

Other Scores Around the Area:

The Woodlands remains undefeated, beating Seven Lakes, 3-1. After dropping the first set, College Park won three straight to beat Cy Ranch. Grand Oaks dropped their first game of the season, losing to Fulshear, 3-0. Tomball swept Conroe, and Caney Creek dropped three-straight to Navasota.