HS Volleyball Playoffs: Oak Ridge Joins The Woodlands, College Park and Grand Oaks in Next Round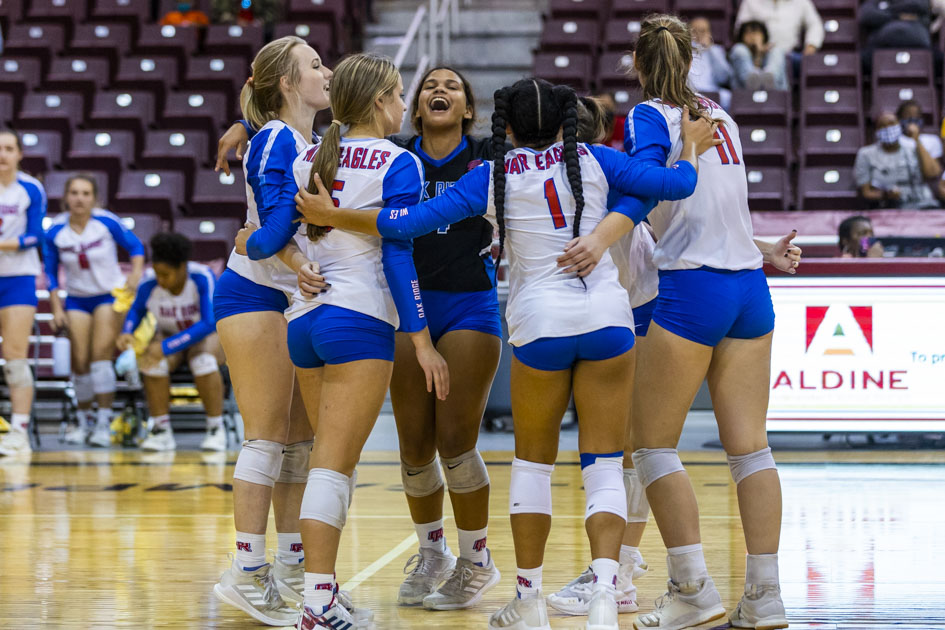 HOUSTON, TX – After a three-year hiatus starting a new volleyball program, Tommie Sledge came back "home" to continue her reign as the head coach of the Oak Ridge Lady War Eagles. In true fashion, she led them to a first round appearance in the bi-district playoffs, where they traveled south to face the MacArthur Generals. Being the 4th in the district, Oak Ridge faced the 1st in their district, Aldine MacArthur.

Since this was a new team, the play was slow at first to feel each other out but as soon as they tested each other's weaknesses they turned up the heat and started playing at ten. At first Oak Ridge seemed dominate but with some mistakes that could hurt them in future games if they don't tighten it up. Coach Sledge said, "we're [Lady War Eagles] going to watch some film. We're gonna study what we need to do better. We're gonna get back at practice tomorrow and make sure we're hitting those cross patterns."

MacArthur seemed to have troubles with the Oak Ridge serve and it showed as Bri Raney laid down ten from the back line. "Bri had a phenomenal night, she was lights out at the net, she was lights out on the back row, she was lights out serving," said Coach Sledge about Bri's incredible serving run.


Oak Ridge takes the first set, 25-17.@TheRidgeVBall #txhsvb pic.twitter.com/pPUmP7IykW

— Woodlands Online Sports (@WOLsports) November 2, 2021


The first set was more of a feeler set, the second was absolute dominance from the back line but the third was a struggle as Oak Ridge tried to close out MacArthur. Something about the thought of not moving on motivated MacArthur to which they heated up and made Oak Ridge work for their points. Again, it was minor mistakes on offence that hurt Oak Ridge but they were able to get it together and pull off a 3-0 victory and move on to the second round with the other Woodlands teams.

Oak Ridge def. MacArther – (25-17, 25-12, 25-16)

Oak Ridge advances to the next round!

Final
Oak Ridge - 3
MacArthur - 0 pic.twitter.com/yLQTmWqwA3

— Woodlands Online Sports (@WOLsports) November 2, 2021