/

/

Judge Wayne Mack to emcee Emergency Chaplain Group gala on Oct 12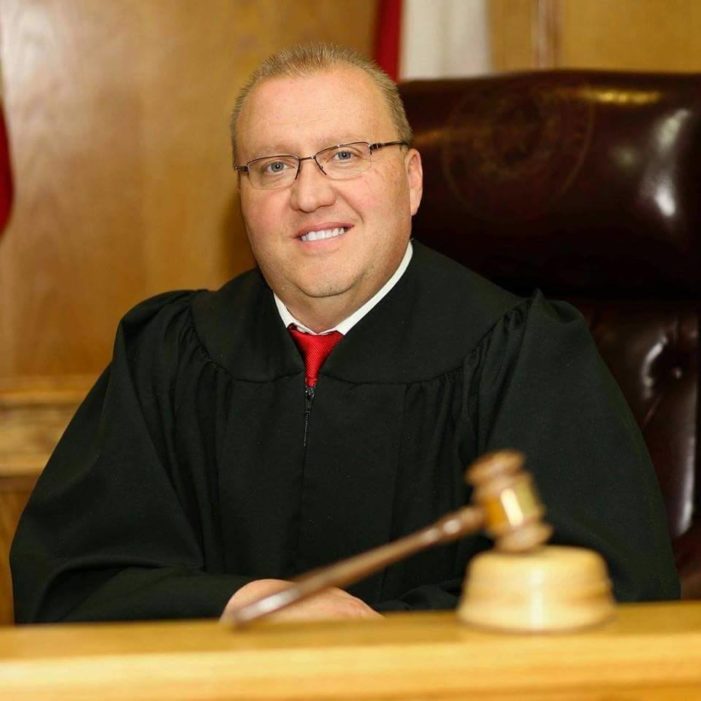 THE WOODLANDS, TX -- Emergency Chaplain Group, a nonprofit organization that offers crisis chaplaincy services to emergency service personnel and their families, has announced that Judge Wayne Mack, Montgomery County Pct. 1 Justice of the Peace, will provide Master of Ceremony duties for its 8th annual Hope for Heroes gala on Saturday, October 12 at The Woodlands Waterway Marriott & Convention Center.

"Judge Mack is a natural choice to be our emcee due to his longstanding relationship with local law enforcement and his innate desire to give back to the community," said Paul A. Tabor, managing director of Emergency Chaplain Group.

For his entire life, Wayne has held law enforcement and first response in his heart. He graduated from Lone Star Community College Police Academy in 2000 and immediately joined Precinct One Constable Don Chumley as a Deputy Reserve Constable, shortly thereafter being promoted to Captain of the Reserve Division. In 2003, Wayne revived the Conroe Police Department's Reserve Unit program. Wayne was the Reserve Unit's Supervisor for 10 years, and has been recognized as Reserve Officer of the Year and has received a Chief's award for distinguished service and commitment. Wayne worked for Constable Gene DeForest, Pct. 2, as a MAP unit for four years before being sworn in as Montgomery County Justice of the Peace in 2014. Wayne is also a adjunct instructor at the Montgomery County Sheriff's Academy.

The spotlight performer for the event will be Michael Israel, the original 'Speed Painter' who has millions of fans worldwide including celebrities, Fortune 100 CEOs and United States Presidents. His work has raise millions of dollars for more than 100 charities worldwide.

Sponsorship opportunities for the "Hope for Heroes" gala are available at various levels. More information can be found on the website at www.emchap.org/gala or by emailing hopeforheroes@emchap.org.

Emergency Chaplain Group, founded in 1998, is a group of specially trained chaplains who respond to the needs of the first responder community both on-scene and "behind-scene," with an emphasis on Critical Incident Stress and Post Traumatic Stress services. The services offered by the group are without regard to religious affiliation (or lack thereof). For more information, visit www.emchap.org or call 855.4EM.CHAP (855.436.2427).