/

/

The Woodlands Christian Academy Students Honored as National Scholars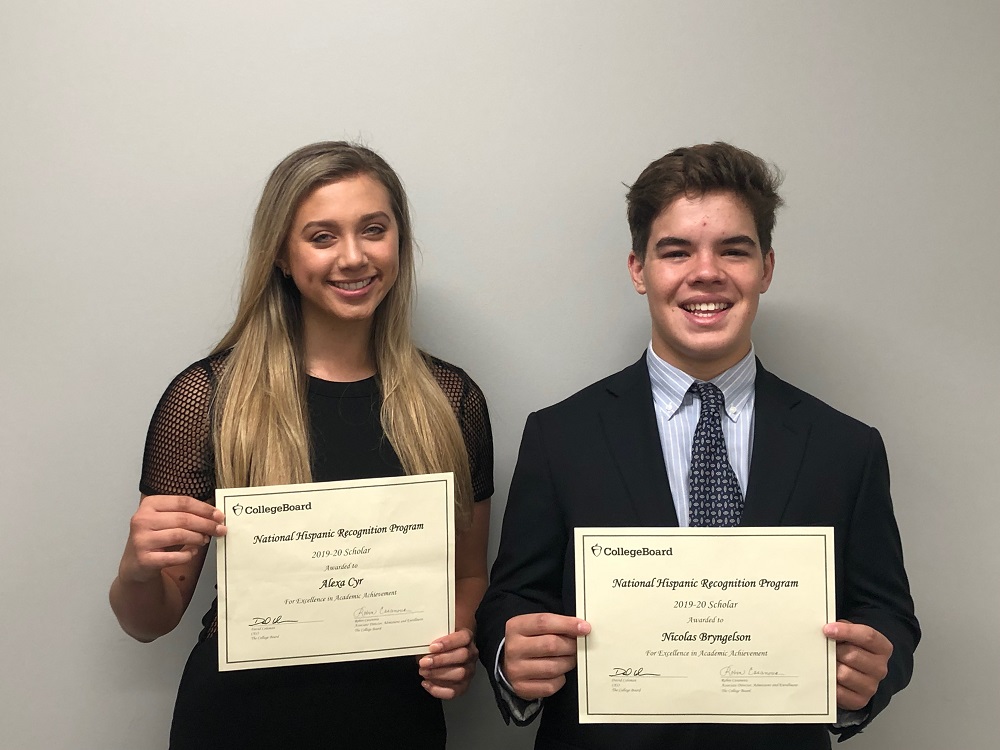 THE WOODLANDS, TX - The College Board named Woodlands Christian junior students Alexa Cyr and Nicolas Bryngelson as National Hispanic Scholars for 2019. Each year, the National Hispanic Recognition Program (NHRP) recognizes about 7,000 academically outstanding Hispanic/Latino high school juniors who take the PSAT/NMSQT and maintain a cumulative GPA of 3.5 or higher.

Nicolas Bryngelson was also named a National Merit Commended Scholar by the National Merit Scholarship Corporation for his high achievement on the PSAT/NMSQT. In order to be considered a Commended Scholar, students must score in the top 3-4% of their class.

These academic honors distinguish students on their college applications and set them apart as academically exceptional. College advisor, Amy Rowe expressed excitement over the students' achievements saying, "Nick and Alexa are incredibly dedicated and tenacious students. They are not only academically successful but also very well-rounded in sports, community service, and leadership. We are incredibly proud of their efforts and the example they set for their peers."

Woodlands Christian offers a rigorous academic program to prepare students for college. Different college admissions representatives can be seen on campus almost every day of the week.