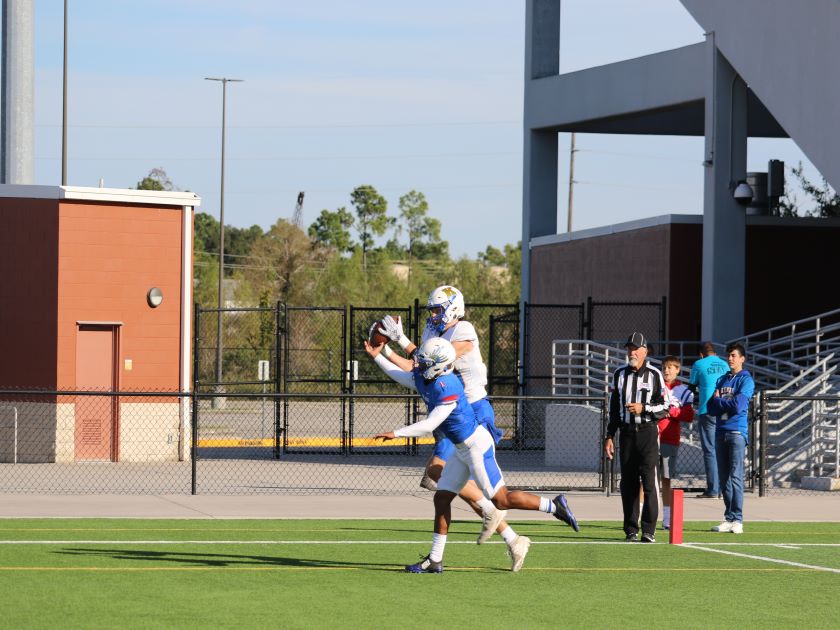 THE WOODLANDS, TX -- It was not a good showing from Oak Ridge for most of Saturday's game. The War Eagles fell behind Klein early and could never find their rhythm in the 34-20 home loss to the Bearkats.

Klein has had a down year due to injuries, but Saturday's team was much closer to full strength with the return of key players such as WR Tyson Thompson. The Bearkats showed off their ability early as QB Bryce Corriston and WR Mason Tharp tormented Oak Ridge's secondary. The duo put together two quick TD passes to take a 14-0 lead in the first quarter.


After Klein added a field goal to start the second quarter, the War Eagles responded with Kywon Morgan's 38-yard rushing TD. Morgan went practically untouched right through the heart of Klein's defense. It seemed like the big play had finally awakened the War Eagles, however, neither side of the ball was able to capitalize and allowed Klein to regain control and take a 27-7 lead into half time.
Late in the third quarter, Tyson Thompson made his return to the lineup official. The senior ripped the War Eagles for a 33-yard TD reception to essentially put the game away. Justin Beaudion and Kavon Townsend added their name to the Oak Ridge scoresheet late in the fourth, but it was too little too late.
The loss drops Oak Ridge to 1-6 in the district. Oak Ridge will travel to Moorhead Stadium to take on district-rival Conroe in the season finale. The War Eagles will have the opportunity to play spoiler on the final day of the season as Conroe will need a win to help their chances of making the playoffs.