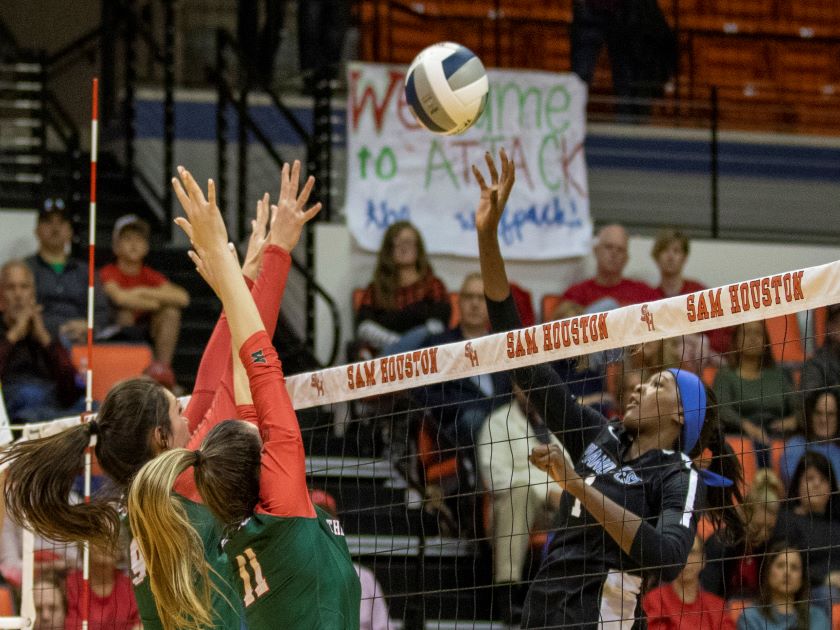 HUNTSVILLE, TX -- The regional semifinal between The Woodlands and Plano West looked as if it would be an all-time classic. However, after the thriller in set 1, the Wolves would dominate the next two sets to sweep the Highlanders and advance to the regional finals.

The first set featured 68 total points as both teams played the first set as if it were winner takes all. Both The Woodlands and Plano West traded leads and momentum through the set. Neither team was able to gain any real advantage which explains why the set went well past the 25-point mark. After numerous clutch plays from each team's top players, Plano West finally pulled away for the 35-33 win.

Often times, the effects of being on the losing side of a classic battle can linger on longer than you'd like it to. It seemed as if The Woodlands was never quite able to shake off the first set, leading to uncharacteristic play from the Highlanders throughout sets 2 and 3.

At this stage of the tournament, every team is just as good as their opponent. The Woodlands not being able to find their rhythm again opened the door for a really good Plano West team to take control of the match and dominate. The Wolves went on to win the next two sets, 25-22 and 25-21 to advance to the elite 8 of the 6A playoffs.

The Woodlands finishes their season with a loss to Plano West in the regional semifinals for the second-straight season. The District 15-6A champion Highlanders finish with a final overall record of 47-4.