/

/

15th Annual Signatures Author Series in The Woodlands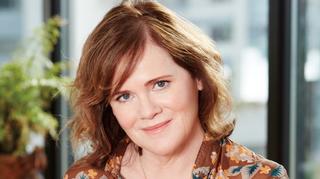 THE WOODLANDS, TX -- Bestselling author, Maria Semple, was the featured speaker for The John Cooper School Signatures Author Series 15th Annual Luncheon. It was held at The Woodlands Waterway Marriott Hotel and Convention Center Dec. 6.

The luncheon also featured local authors, book signings, and a raffle, where attendees who wished to participate had the chance to win an 11-day cruise to Antarctica, a 4-day trip to Seattle, and other exciting giveaways.

With humor and refreshing candor, Semple spoke of the inspiration behind her book, Where'd You Go, Bernadette, siting that in many ways the book is autobiographical. The events and sentiment that surrounded Semple during the writing process stemmed from her move to Seattle, Washington, the location in which the book is set.

"I got up there and felt just really rejected from the beginning," Semple said. 'I just felt so weirdly out of sink with everybody, and so judged by everybody," she said.

Around this time, Semple's second novel did not sell well, which only added to her sense of rejection. "It was this dream of mine to be an author," she said. "I felt like I finally found the thing that I was meant to do … and then for the book to have just bombed so badly … I felt so ashamed of myself and I felt like such a failure, such a public failure," she said.

The sunshine in her life during this rough time was her young daughter, Poppy. The love and ease and joy they shared together contrasted the dark in a dichotomy of emotion.

"I felt so much love and I felt so loved, and at the same time I felt like such a broken inferior version of who I was and so ashamed of the person I had become," Semple said. "So I just kind of put those two together and ended up writing this book."

Where'd You Go, Bernadette, was refused by 16 publishing agents before it was picked up. It went on to become a New York Times Bestseller and was adapted into a film, which was released this summer.

"To me what that book is, is it's not the success of the book, or that a movie was made out of the book … it's the fact that I was in such a bad place and I was able to write something that was so full of love," Semple concluded.

Her story is one of perseverance, and the notion that even from the dimmest circumstances brilliance can arise.