/

/

Conroe ISD Hosts Showing of 'Screenagers'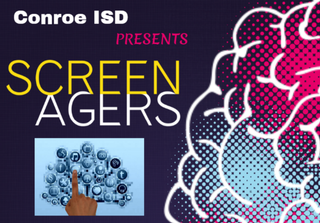 MONTGOMERY COUNTY, TX - Conroe ISD will host a screening of the documentary titled 'Screenagers,' an award-winning film that probes into the vulnerable corners of family life and depicts messy struggles over social media, video games and academics. The film offers solutions on how we can help our kids navigate the digital world.

The screening will take place on February 10, 2020 at the Grand Oaks High School Auditorium at 6:00 PM. The screening is open to all CISD parents and students (ages 10+).

Grand Oaks High School is located at 4800 Riley Fuzzel Rd., Spring, TX 77386.