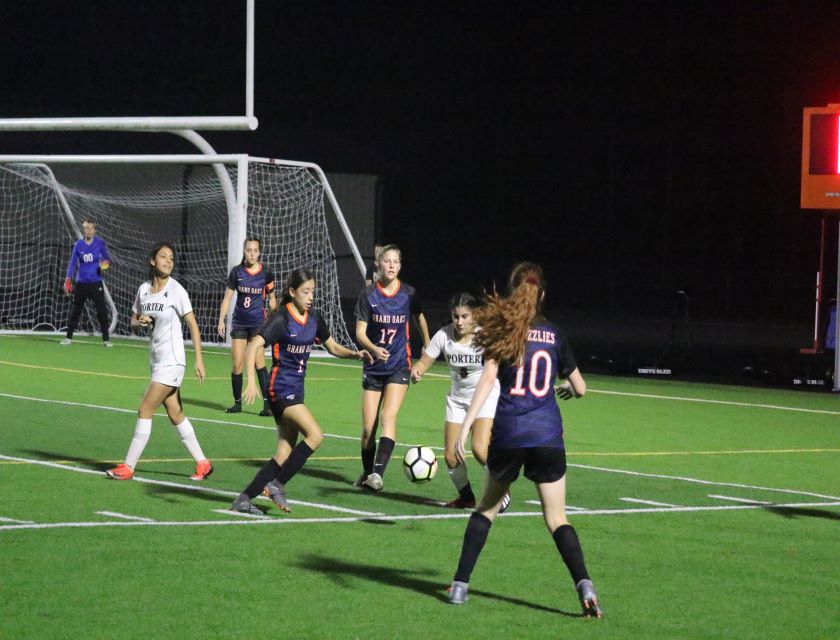 Spring, TX -- A foggy gameplan matched the fog in the sky on Tuesday night as the Grand Oaks Grizzlies struggled through a 2-0 loss to the Porter Spartans. The loss comes in the first week of District 20-5A play, sending Grand Oaks to 0-1.

The game was tightly contested for the first 20 minutes. Neither side did much to make their opponent sweat, however, around that 20-minute mark, Porter flipped the switch and dominated the game for the following 60 minutes. The Spartans dominated possession of the ball, every 50/50 ball ended up in their control, and they proved to be more aggressive and energetic throughout the game.

With under two minutes to go in the first half, Porter took the lead. The Spartans placed a free-kick just under the bar to finally open the scoring and go into the half with something to show for their consistent hard work.

The second half saw no real change as Grand Oaks didn't make many adjustments during the second 40 minutes. The Grizzlies continued to drop too far to defend leaving Porter with tons of time and space. Offensively, their game plan of playing long balls to a lone attacker surrounded by two to three Spartan defenders continued and rarely threatened to create goal-scoring opportunities.

With 50 seconds on the clock, Porter dribbled through the Grizzly defense and tucked away the insurance goal to claim the two-goal road victory. Grand Oaks will look to bounce back on Friday with a road district game against the Lake Creek Lions.