/

/

Habitat for Humanity Announces New Board for 2020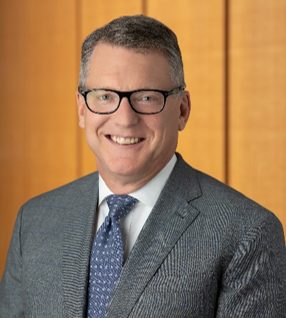 Conroe, TX – Habitat for Humanity of Montgomery County is pleased to announce their new
Board of Directors effective for the 2020 fiscal year to continue the mission of improve the quality of life in our community by building and/or repairing houses so that there are simple, decent, affordable homes in which people can live and grow into all that God intends.

Habitat for Humanity will be led by Chairman of the Board, Michael Wortley, chief financial officer of Cheniere Energy, Inc. Wortley has served on the Habitat Board of Directors since 2017.

Habitat for Humanity also welcomes two new members, Mark Lashier, president and chief executive officer of Chevron Phillips Chemical Company LLC and Charles Merdian, chief financial officer of LGI Homes, Inc. to the Board of Directors. Both executives bring a wealth of knowledge to the organization.

Chevron Phillips Chemical Company is a global petrochemical joint venture with a top quartile safety record and 2018 revenue of more than $12 billion. Formerly, Lashier served on the Advisory Council for Habitat. Throughout nearly three decades with Chevron Phillips Chemical and its owner company Phillips Petroleum, now Phillips 66, Lashier has held several leadership roles. Before his August 2017 appointment as head of the company, he served as executive vice president of commercial businesses.

Charles Merdian is the Chief Financial Officer for LGI Homes, Inc., the 10 th largest homebuilder in the United States. Charles has been a resident of Montgomery County since 1998, holding various positions with The Woodlands Operating Company prior to joining LGI Homes in 2004. Charles has dedicated the past 15 years to providing affordable housing in markets across the country and was promoted to Chief Financial Officer in 2010.

Continuing on the Board of Directors of Habitat for Humanity of Montgomery County is Wayne Austin, Vice President, Gary Lach, Treasurer, Stephen Crain, Secretary, Gerald Glenn, Jeremy Horton, Steve Weisinger, Cole Pate and Tom Pisula. Serving on the Advisory Council is Larry Abston, Patricia Brown, Steve Brown and Brenda Mizell.

"Habitat Montgomery County is fortunate to have Michael Wortley to serve as the new chair for the Board of Directors, and new members Mark and Charles to join the Board", said Vicki Johnson, Executive Director for Habitat for Humanity of Montgomery County.  "Their experience, talents, and love for the mission is a blessing and will help to fulfill Habitat's vision to make homeownership a reality for more families in our community."

The community can contribute to Habitat by shopping, donating, or volunteering at the ReStore. ReStore is a non-profit home improvement resale and donation center that directly assists Habit for Humanity Montgomery County by selling gently used or new furniture, home accessories, building materials, fixtures, and other sellable home products at a reduced price. The ReStore is located at 9407 Hwy 242 in Conroe. Hours of operation: Tuesday through Saturday from 9:00am-5:00pm. Donations may be dropped off or scheduled for pick up by calling (936) 441-5888. All donations are tax-deductible.

Learn more about Habitat for Humanity of Montgomery County, the application process to become a homeowner and many other programs including the Women Build, Home Preservation and Repair, Veteran Build and upcoming events by visiting the website at https://www.habitat.org/us-tx/conroe/habitat-humanity-montgomery-county-tx or the Facebook page at www.facebook.com/HabitatMCTX.

Tables are available for purchase for the 2020 Habitat MCTX Building Hope Gala on Saturday, April 18 at the Waterway Marriot. Please visit the website at www.habitatmctx.org/events/2020-habitat-mctx-building-hope-gala/. Email Michele Shifflett at mshifflett@habitatmctx.org for more information.