Boys Basketball Playoffs: College Park and The Woodlands fall in bi-district round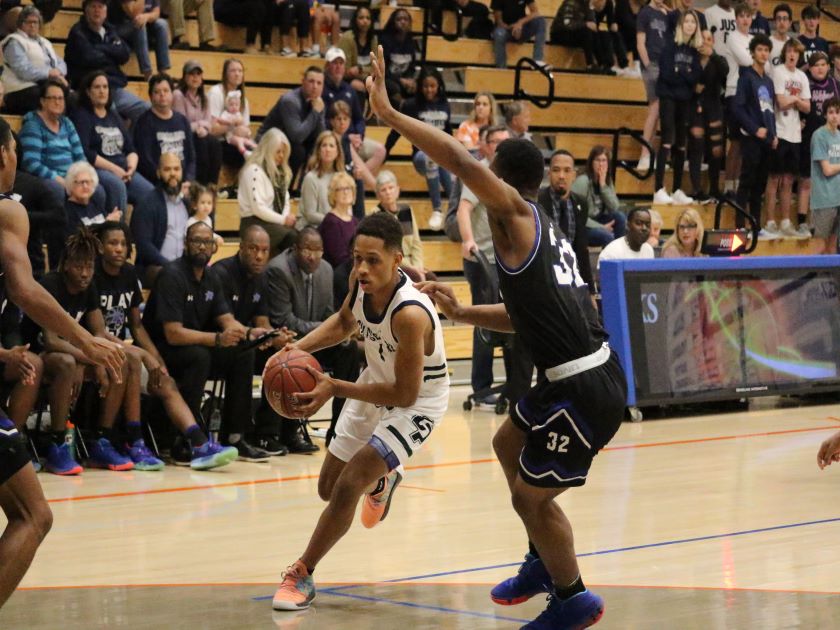 THE WOODLANDS, TX --

Dekaney 52, College Park 45

The Cavaliers received a strong performance from guard Khi Watkins, who led all scorers with 19, but being the lone double-digit scorer wasn't enough to keep up with Dekaney. Tremaine Graves (16 pts) and Var'Keyes Gumms (11 pts) led a Wildcats team that just knew how to put together runs that repeatedly extinguished any College Park momentum and regained control of a close game.


The difference-maker in this contest was Dekaney's lopsided advantage in rebounds and three-point shooting. College Park couldn't find the rhythm from behind the arc, hitting just 24 percent of their 17 attempts. Meanwhile, Dekaney was 44 percent from deep, going four of nine for the game. On the boards, Dekaney dominated. The Wildcats secured 54 total rebounds, including 20 offensive rebounds compared to just 21 total for the Cavs.
College Park finishes the season with a 22-11 overall record. Dekaney will face Round Rock Westwood in the Area round of the UIL Boys State Basketball Tournament.
Westfield 55, The Woodlands 46
What some people expected to be a runaway victory for Westfield ended up being a hard-fought contest. 15 points from Brock Luechtefeld, 12 from Kylan Williams, and 10 from Cole Himmer kept the Highlanders in the ball game for most of the night. Westfield's fast starts at the beginning of each half forced The Woodlands to use all their scoring ability just to climb out of the hole they found themselves in a few times on Tuesday night.
Much like the previous game, Westfield's ability to outrebound and be more physical near the rim ensured that The Woodlands would never close the gap on the scoreboard. Mustang guard Eli Lee led all scorers with 19 points. Westfield received another 17 points from Lonzo Rand. The duo continuously found open shots and also contributed on the defensive end of the court to lead Westfield to the bi-district win.
The Woodlands ends their season with an overall record of 19-13. Westfield will play Hendrickson in the Area round of the UIL Boys State Basketball Tournament.