/

/

Top 5 Things to Do This Week in The Woodlands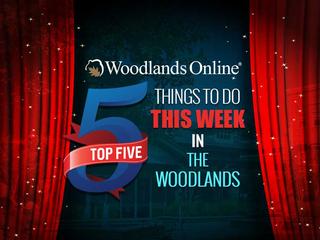 THE WOODLANDS, TX -- Motivational quote of the week: "The pessimist sees difficulty in every opportunity. The optimist sees opportunity in every difficulty." – Winston Churchill | Here's our pick of the top five things to do in The Woodlands this week:

The Woodlands Area Chamber of Commerce Business After Hours event, Laissez Les Bon Temps Rouler! - Mardi Gras 2020, is March 10 from 5:30 p.m. to 7:30 p.m. at
Hodges Collision Center. Guests can enjoy New Orleans' favorites including red beans and rice, jambalaya, seafood gumbo, dirty rice and king cake! Plus giveaways!
EVENT LINK

Dr. Toral Parikh with Hart Fertility Clinic will speak about, and answer questions on, fertility preservation before cancer treatment, as well as what your options are after treatment at Memorial Hermann Canopy Cancer Survivor Center March 11 at 12:00 p.m. Lunch will be provided at this Ask the Doctor event. EVENT LINK

The 13th Annual Creekwood Fishing Derby is March 14 from 8:00 a.m. to 10:00 a.m. at The Recreation Center at Bear Branch Park. It's hosted by The Woodlands Township - bring your fishing poles and they'll provide the bait! No registration required. Fee: Free!
EVENT LINK

Buy beautiful plants and herbs at great prices! The Woodlands Garden Club Spring Plant Sale is March 14 from 8:00 a.m. to 12:00 p.m. at the Farmer's Market in Grogan's Mill. Proceeds go to the club's education programs and community projects. Cash or check only; no credit cards.
EVENT LINK

The Woodlands Township's Arts in the Park is a unique festival for local artists to exhibit their art for the community. Each spring, Arts in the Park features various local performers, food vendors and artists at this free family event. Be sure to check it out March 14 from 2:00 p.m. to 6:00 p.m. at Rob Fleming Park.
EVENT LINK


View spring break camps and activities for kids, here!