/

/

The Paycheck Protection Program: More Loans Approved for Small Businesses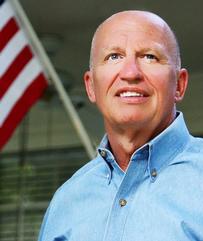 WASHINGTON, D.C. - The second round of Paycheck Protection Program funding was released Monday morning, and already over 542,000 loans have been approved. These loans, from 5,100 different lenders, equal a total of more than $57 billion in direct aid.

Since the start of the program, nearly $400 billion in loans have been approved, helping over 2 million small businesses and 30 million workers. The average loan is for $206,000, and nearly 75% of loans have been for $150,000 or less.

The Bottom line?

The Paycheck Protection Program is helping millions of small businesses, bringing loans directly to main street to boost our local economies and keep American workers employed.

To learn more about the Paycheck Protection Program's success, click here.

To find a list of eligible local lenders, click here.

Have questions? Check out the Treasury Department's updated FAQ document here.