/

/

Shenandoah Police Investigating Identity Theft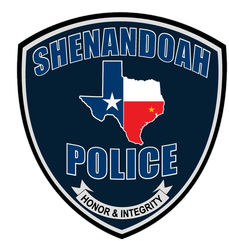 SHENANDOAH, TX - On May 17, On May 17, officers of the Shenandoah Police Department were dispatched to a possible fraud call at Home 2 Suites, located at 223 David Vetter Drive.

A victim was notified about a fraudulent credit transaction, connected with renting a room at the hotel, and immediately notified management. Management, in turn, called the police.

During the subsequent investigation, two suspects, identified as Erica Moses and Paige Prausa, were arrested on multiple felony charges. Over 20 credit cards, five driver's licenses, and multiple pieces of paper, all with other people's names on them, were recovered at the scene. The investigation has thus far led to identifying at least six victims of identity theft. Shenandoah detectives are in communication with detectives from the City of Wylie Police Department and the City of Dallas Police Department and one victim was located in Indiana.

The case is still under investigation and will likely lead to identifying additional victims.