/

/

Habitat for Humanity Receives Donation of $30,000 to Build Homes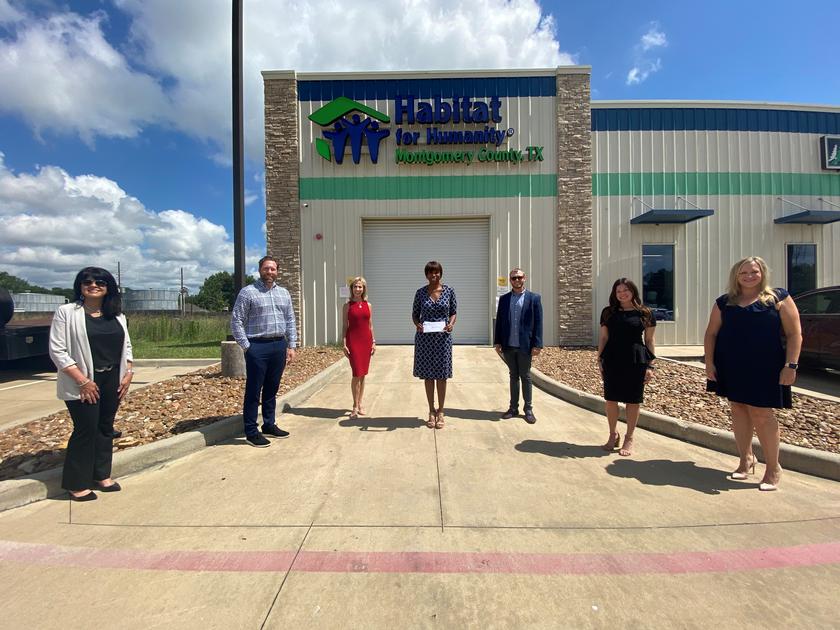 MONTGOMERY COUNTY, TX – Habitat for Humanity of Montgomery County, TX received a donation of $30,000 to continue building homes in their 100% Habitat occupied neighborhood, Cedar Creek , located in Conroe for qualified families. The Woodforest Charitable Foundation contributed $15,000 and Woodforest National Bank contributed $15,000 as part of their investment in the Cedar Creek community.

"Now more than ever, we realize the importance of home. We are thankful for our longstanding partnership with Woodforest National Bank and The Woodforest Charitable Foundation.  Their contribution is significant and appreciated especially during these uncertain times.  This gift will go directly to helping to build a safe, affordable, house for a family in Montgomery County" said Vicki Johnson, Executive Director of Habitat for Humanity MCTX.

The Woodforest Charitable Foundation was created by Woodforest National Bank in 2005 as a direct result of its desire to support and invest in the communities in which it serves. The Foundation is creating a legacy of commitment to those in need, enriching lives and communities through dedicated leadership and faithful administration by providing funding to qualifying 501(c)(3) charities. For additional information regarding The Woodforest Charitable Foundation, call (832) 375-CARE (2273) or visit the foundation's website at www.wcf.org.

Woodforest National Bank: Celebrating over 35 years of service and ranked among the top earning banks in the United States, the Woodforest family of banks currently has assets of approximately $5 billion and services more than 1,000,000 customers with branches in excess of 700 throughout seventeen states: Texas, Alabama, Florida, Georgia, Illinois, Indiana, Kentucky, Louisiana, Maryland, Mississippi, New York, North Carolina, Ohio, Pennsylvania, South Carolina, Virginia and West Virginia. For information about Woodforest National Bank, please call 832-375-2000 or visit the bank's website at www.woodforest.com.