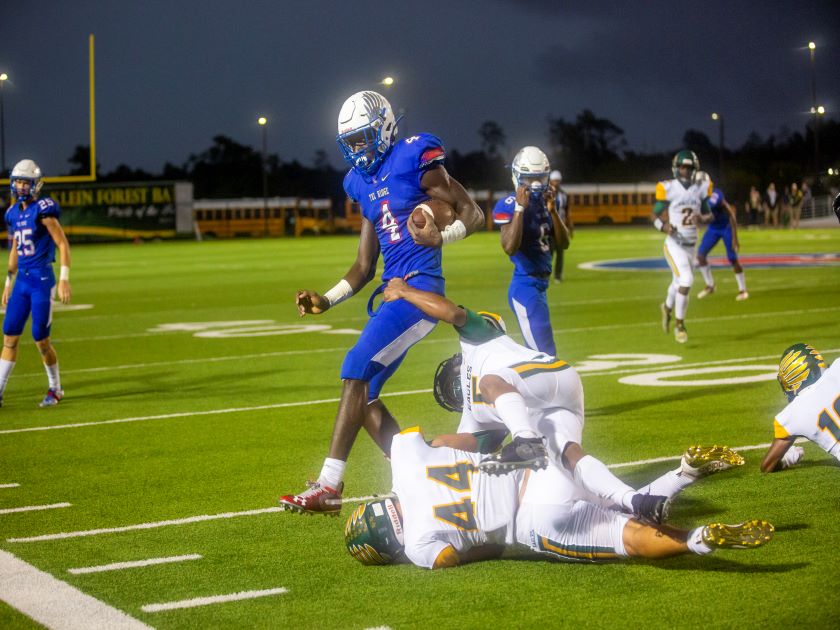 THE WOODLANDS, TX -- Year one for then-interim head coach Mark Schmid was a tough one. He nearly knocked off his old team, The Woodlands, in week 3, but ultimately, there were a lot of losses with the War Eagles dropping 7 games in 2019. If there was a bright spot, The Ridge averaged just under 50 points in their wins last season, showing that when things are clicking, Oak Ridge can be an explosive football team.

Schmid is now the full-time head coach in 2020, and year two will be all about making his program consistent winners like the Highlanders were during his 14 years in charge. It will be a young, inexperienced squad in some areas, but Oak Ridge will have one of the district's biggest playmakers on each side of the ball to help lead the charge into the playoffs for the first time since 2017.

2019 Recap

Record: 3-7 (2-6 in district)

Wins: Alief Elsik, Klein Forest, Conroe
Losses: Pearland Dawson, The Woodlands, Klein Collins, College Park, Klein Oak, Klein Cain, Klein

Playoffs: DNQ

2020 Outlook

The Ridge's offense flourishes when the run game is working. When it's most effective, their run game is the right blend of physical, downhill runs and speed around the edges. Luckily for Oak Ridge, the best back in the district is back for his senior season and is ready to lead the offensive up and down the field.

At 6-1 and 200 pounds, RB Alton McCaskill will have everyone's attention every time he steps on the field this season. McCaskill has the power to run through defenders, the speed to run by them, and if left one on one in space, he has the agility to put them on the wrong side of a highlight. McCaskill has over 30 offers from schools like Alabama, Michigan, and Oklahoma State, so expect this War Eagles offense to put the football in his hands often.

Linebackers will be the strength of the Oak Ridge defense in 2020. For fans of the War Eagles and/or Texas Longhorns, you'll recognize the last name Ossai. LB K.C. Ossai, Arizona commit and younger brother of Longhorn star Joseph Ossai, is ready to continue disrupting offenses after recording 79 tackles and three sacks in 2019. Just like his brother, if you see a linebacker making plays in the backfield, it's more than likely Ossai.

Playing alongside him are LBs Adam Herschmann and Matthew Hurnplik. Together, those backers will be tasked with shutting down the run game and forcing teams to beat them through the air, which will allow talented DB Dexter Green more opportunities to add to the two INTs (one pick-six) he had as a sophomore last season.

Oak Ridge will have a lot to prove in 2020, but in a six-team district, the playoff door is open. If the War Eagles have bought into their second-year coach's plans, The Ridge could very well be back to making noise this season.