/

/

Conroe ISD Closed - Feb. 17-19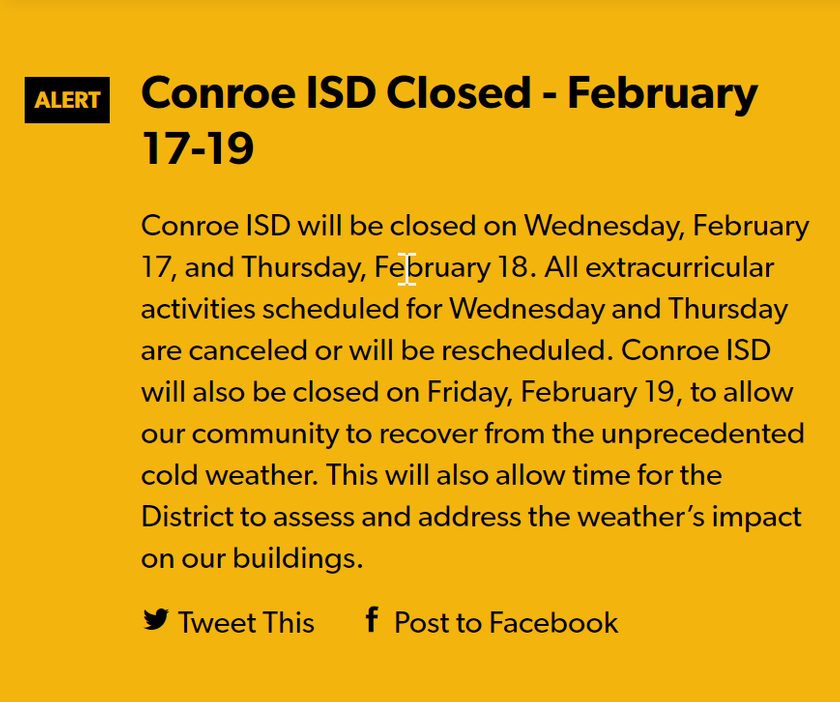 THE WOODLANDS, TX - PREVIOUS ANNOUNCEMENT: Conroe ISD is closed on Wednesday, February 17, and Thursday, February 18. All extracurricular activities scheduled for Wednesday and Thursday are canceled or will be rescheduled.

NEW ANNOUNCEMENT: Conroe ISD will be closed on Friday, February 19, to allow our community to recover from the unprecedented cold weather. This will also allow time for the District to assess and address the weather's impact on our buildings.

The District will be applying for the missed school day emergency waivers from the Texas Education Agency. We are hopeful that these waivers, in addition to the minutes already built in to the calendar, will prevent any make-up days.