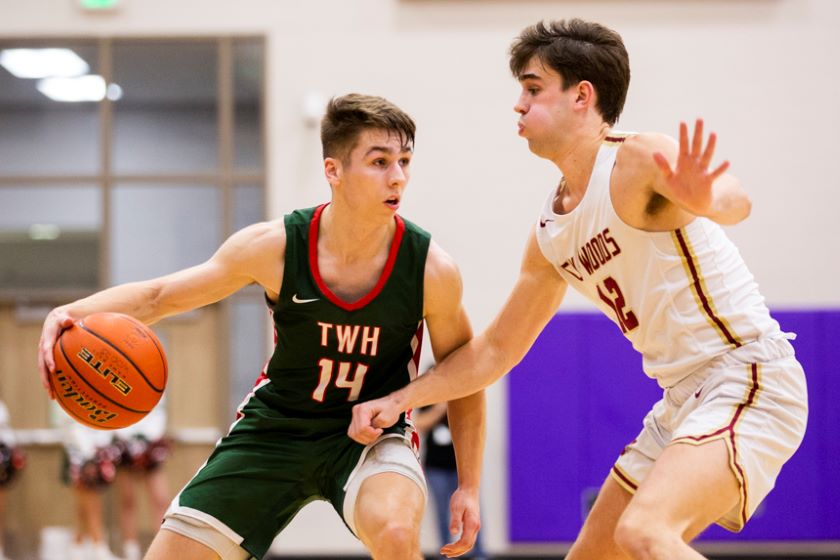 THE WOODLANDS, TX --

Cypress Woods 39, The Woodlands 37

The Highlanders attempted to complete a second-half comeback and hit a game-winning buzzer-beater for the second straight game, but their luck ran out in the Area Round on Wednesday night.

After scoring the game's first points, the Woodlands found themselves trailing for most of the night. However, because of the low-scoring nature of the game, the Highlanders were never too far behind. A late push at the end of the half was sparked by great effort on the defensive end by Hagen Byerly and Brock Luechtefeld. A Byerly three-pointer at the end of the first half sent The Woodlands into the second half down just six points.

The Highlanders fell behind double digits early in the second half, but Cypress Woods got into foul trouble which helped the Highlanders climb back into the game. Kylan Williams hit a three late into the third to make the deficit four points going into the fourth quarter. With just over two minutes remaining in the game, Luechtefeld put his post skills on display to tie the game at 35.

Cy Woods took the lead for good with 2.8 seconds remaining on a wild play. The Wildcats mistimed an alley-oop, but the ball bounced off the rim and into the hands of Charles Haubein who quickly scored a chaotic layup. The Woodlands got one last shot at the win with a second remaining, but couldn't get the shot off in time.

Isaiah Brown led the team with 11 points, followed by Williams with eight and Luechtefeld with seven.

The Woodlands finish their season with an overall record of 21-8.

Cypress Ranch 47, College Park 46

The Cavaliers also had their season end on a late score. Dami Alabi's putback score with 1.5 seconds on the clock was enough to squeak past the District 13-6A champs. Ty Buckmon led the Cavs with 12 points, and Drew Calderon finished with 11 points. Calderon also eclipsed 1,000 career points, finishing his high school career with 1,009 points.

College Park ends their season with an overall record of 25-4.