HS Soccer Scoreboard: Oak Ridge Girls win in PKs; The Woodlands Boys clinch district title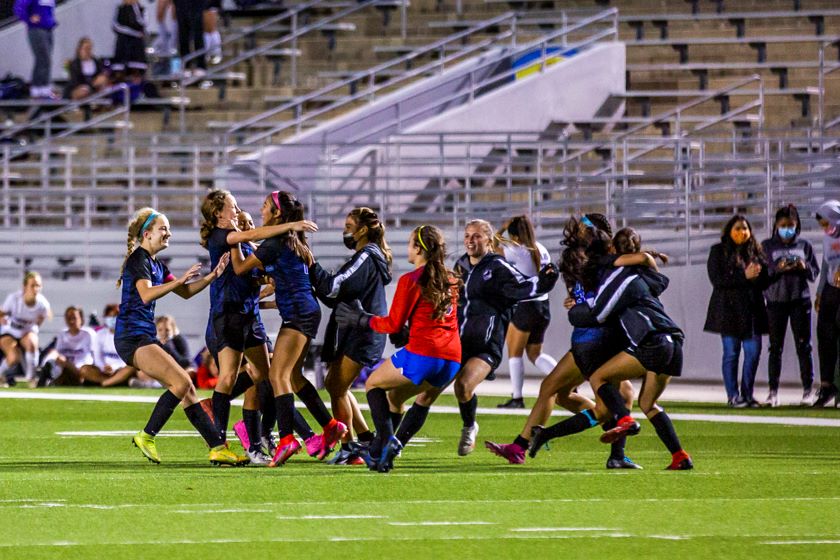 THE WOODLANDS, TX --

Girls Soccer

Oak Ridge 1, Willis 1 (Oak Ridge wins 4-3 in PKs)

The penalty spot earned the War Eagles a playoff spot on Tuesday night. Oak Ridge fell behind in the 32nd minute but drew a penalty in the final minutes of the first half that allowed Madison Wetzig to tie the game from the spot.

The second half was an evenly matched contest with both teams coming close to finding the second goal on multiple occasions. After 80 minutes couldn't separate the teams, the game went to penalty kicks to find a winner. Two clutch saves by Kuryn Catlett and successful PKs by Wetzig, Rosie Montes, Kaitlyn Werleman, and Kimberly Alvarez led Oak Ridge to the win.

The Woodlands 3, Grand Oaks 0

The Highlanders went on the road and stayed undefeated in district thanks to goals from Marley Krach (2) and Ellen Persson.

College Park 9, Conroe

A dominant showing from the Cavaliers keeps them right behind The Woodlands in the district 13-6A race.

Boys Soccer

The Woodlands 7, Grand Oaks 0

The 14th consecutive win of the season clinched the Highlanders' 13th consecutive district championship. Two goals from Sam Roberts and goals from Graham Miller, Nico Gonzalez, Reinaldo Pererra, Josh Bull, and Keaton Shepard led The Woodlands to victory.

Conroe 0, College Park 0 (Conroe wins 5-4 in PKs)

Oak Ridge 1, Willis 0

The win keeps Oak Ridge in the third-place playoff spot with two games remaining.