/

/

When the Holidays Require Respite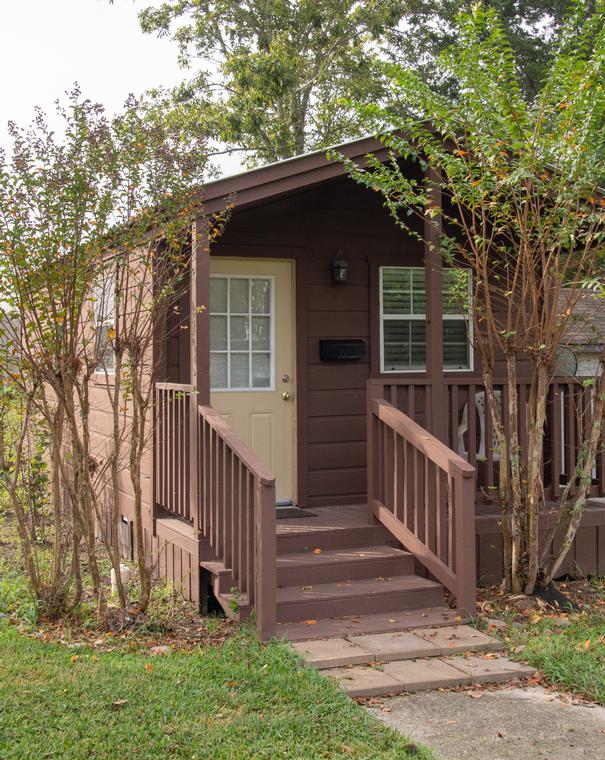 WILLIS, TX -- Just in time for the holidays, New Danville has expanded its service to include respite care for adults with intellectual and developmental disabilities (IDD).

"Sometimes caregivers of adults with IDD need a chance to have time away for rest or to take care of things that are difficult to do when balancing the needs of their charge and the other things in life. We have seen this need for a long time and are happy to now offer respite care in a quiet cabin on our relaxing, natural environment in Willis," said Eva Aguirre, president and CEO of New Danville.

By offering reasonable rates for the respite cabin, New Danville offers caregivers a chance to have a break without breaking their budget. "Our guests will also have access to our day program classes for an additional charge," Eva said. "Even if they don't want to join the classes, they have a beautiful environment to enjoy on our 40-plus acres."

"Our intention is to continue offering this important service after the holidays," according to Bryan Gill, program manager, "but it seemed there was no better time to launch it than now."

Stays can be booked for a night, a weekend, or longer. The cabin is fully furnished with a twin bed, dining area, TV, and washer and dryer. All guests must be able to take care of their basic needs without staff support.

For more information and pricing, contact New Danville at office@newdanville.org, or call Bryan Gill at 936-534-9111.

New Danville is a nonprofit rural community in Willis, TX for adults with IDD.