HS Girls Basketball: The Woodlands Lady Highlanders Struggle in Pre-District Season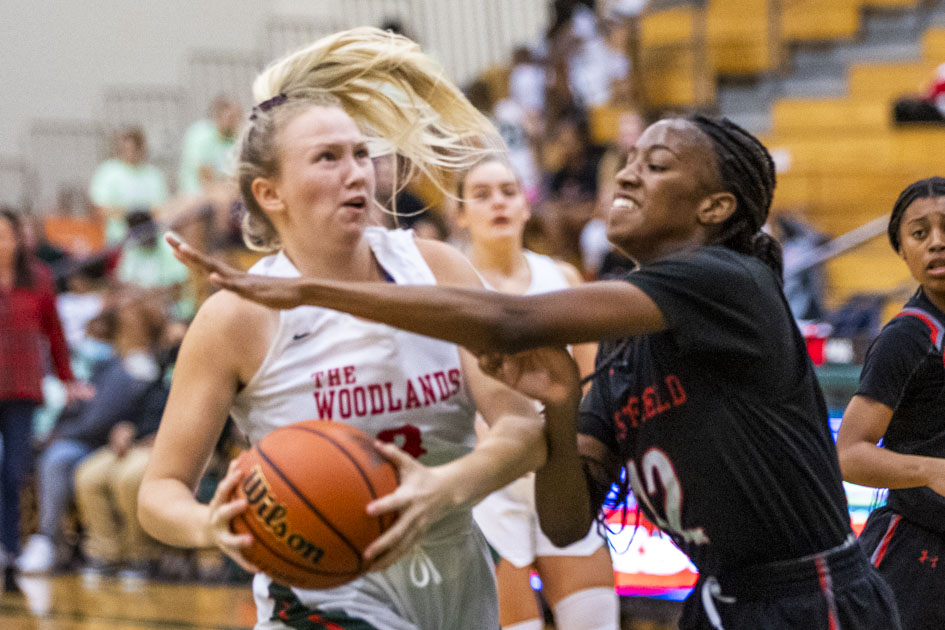 THE WOODLANDS, TX -- As a new season starts, new players come in and old players that come back have to step up and keep the team moving in the right direction. "There's a good group of them that has played together for a long time and so it's just kind of a matter of getting some of the older kids, returners, to mesh with them [new players]." Said coach Trista Tatsch as she starts her 5th year as head coach with The Woodlands Lady Highlanders Girls Basketball team.

Going into the first half, the Lady Highlanders looked great for being their second time playing together on the court. They drove to the basket multiple times and showed many skills handling the ball from player to player. Westfield was the smaller of the teams so being able to pass over their heads and make rebounds gave the Highlanders an advantage right off the bat. "Towards the end they kind of broke apart a little bit," said Coach Tatsch about the first half of the game, where the score was tied up 21-21.

The second half was a different story and was all Westfield making plays and creating turnovers. They were able to close off the Highlander's passing lanes and steal the ball for some fast breaks and conversions. Westfield also turned up the intensity against The Woodlands as they stripped many Highlander possessions and read many of the passing plays. By the 4th quarter Westfield had created a huge lead that The Woodlands would struggle to get back.

Although Westfield was on fire, hitting buckets and making plays, The Woodlands was able to do the near impossible and come back to a more than ten-point deficit in the 4th quarter. With the final buzzer, Westfield was at the free-throw line to sink the winning point but was denied by the rim forcing an overtime situation. At the end of regulation, the score was all tied up at 53 as they started overtime.

Unfortunately for the Lady Highlanders, this was the final nail as they were only able to increase their score by two points. All the while Westfield ran the boards creating another lead and taking the victory 55-68. The Woodlands is set to have a five-game tournament where they can bond even more and create an elite team as they have been in the past.