HS Basketball: The Woodlands Fight to Close Out Klein Oak in Final Non-District Game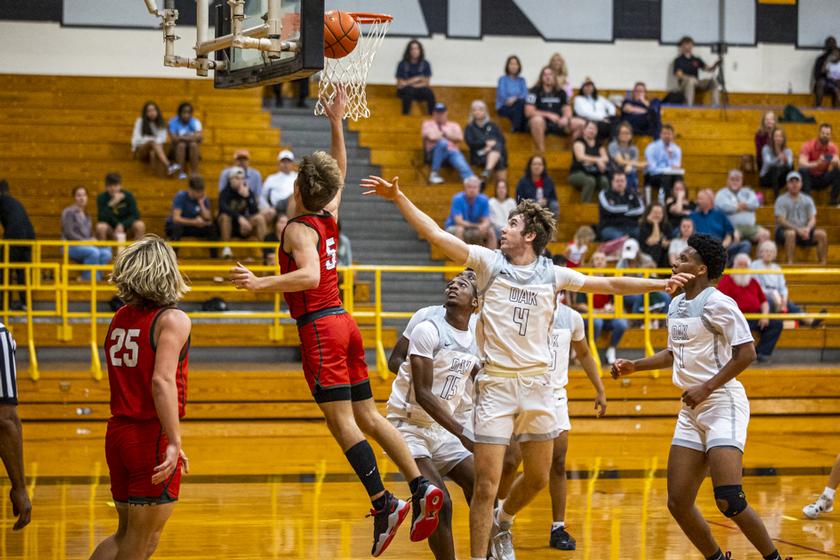 THE WOODLANDS, TX -- As the final games of the non-district season end, the window to make corrections and adjustments closes. The Woodlands Highlanders made a solid run against teams around the district but the 13-6A bracket is on another level. The Klein Oak Panthers tested the Highlander's skills in the final game with many forced turnovers as well as accurate layups in the paint.


The Woodlands warming up before their game against a strong Klein Oak team.@TWHhoops @KleinOakHoops #txhsbb pic.twitter.com/fdej8EAtGq

— Woodlands Online Sports (@WOLsports) December 15, 2021
Coming off a recent tournament, The Woodlands wanted to keep the momentum against a strong Klein Oak team on the road. The first quarter started off like every other in that they both needed to feel out their offense and defense so the play was slow and strategic. The Woodlands pressed the Klein Oak offense and forced many turnovers. As Klein Oak read this, they went to the old "keep away" and continued to pass for several minutes before driving to the basket. This resulted in a low scoring first half with both teams tied at 19.
The second half was completely different. The Highlander weapons emerged and started making plays. The momentum changed as Eberwein, Sheldon and Dominguez lit up making moves and draining some crucial baskets. But this wasn't enough for the Klein Oak offense which seemed to be a different team altogether. They stopped the attack and made many uncontested layups to gain the lead.
The Woodlands takes a hard loss against a tough Klein Oaks team.

Final
The Woodlands - 40
Klein Oak - 46 pic.twitter.com/cGuQZP4UCo

— Woodlands Online Sports (@WOLsports) December 16, 2021
Up by 13 going into the 4th, Klein Oak just had to stop The Woodlands offense and it would be win. The Woodland took on the up-hill battle and got as close as 6 points but couldn't close the gap and fell to a strong Klein Oak team. Their final non-district game ended with some errors and some bad decisions by the coaching staff. The final score was 40-46 Klein Oak and The Woodlands ends their non-district season with 9 wins and 5 losses.