/

/

Community Comes Together to Combat Hunger; MC Food Bank, CISD, and H-E-B Distribute Meals During the Holidays
Community Comes Together to Combat Hunger; MC Food Bank, CISD, and H-E-B Distribute Meals During the Holidays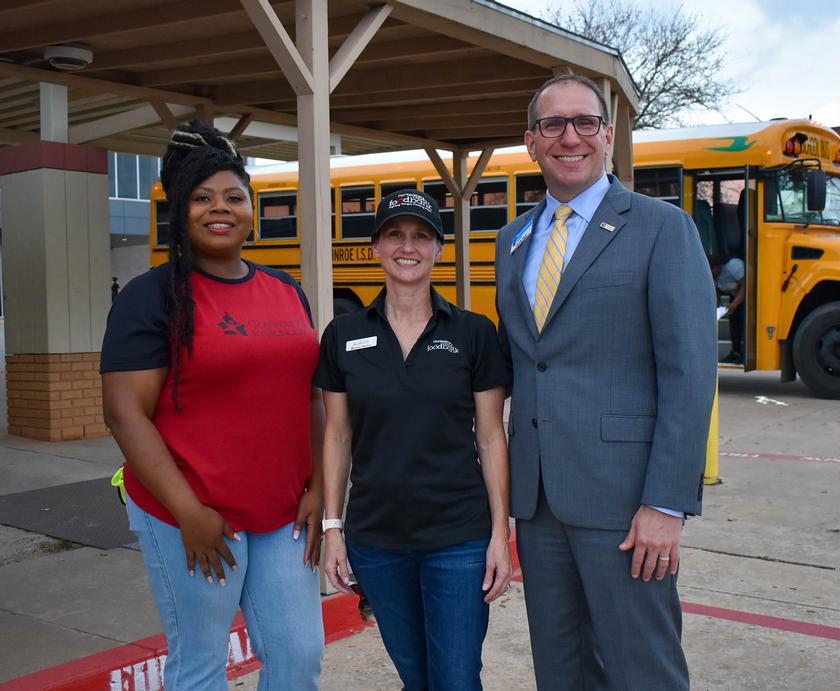 THE WOODLANDS, TX – It truly takes a village; this sentiment rings true when it comes to fighting food insecurity. The Montgomery County Food Bank (MCFB) distributes 11 million meals each year, a feat that could not be accomplished without its 70 partner agencies, which include local schools, churches, community assistant centers, grocery stores, nonprofits, senior living facilities, and more.

"We cannot do what we do without them," said Kristine Marlow, President and CEO of Montgomery County Food Bank, explaining that while the Food Bank pulls the resources together, such as retailers who can donate food, patrons who can donate funds to acquire food, and volunteers who can sort and help distribute food; the various partner agencies are the ones meeting with clients on a daily basis. This closeness enables them to identify individuals in need and build meaningful relationships. They also provide comfortable locations where anyone in need of assistance can receive the nourishing food meant for them.

This symbiotic relationship between MC Food Bank, generous donors, amazing volunteers, and numerous organizations within the county impacts hunger relief in a significantly beneficial way.

One of those partner agencies is H-E-B. During its "Feast of Sharing", H-E-B donated 5,400?H-E-B Meal Simple meals to MCFB for holiday distributions. The Meal Simple meals were oven roasted turkey with mashed potatoes, green beans, and a garlic herb butter.

A portion of these meals were distributed at the December 9th mobile market, held at Conroe High School, where Conroe ISD Superintendent Dr. Curtis Null, alongside volunteers from Communities in Schools, handed out meals to families in need.

"[CISD's] partnership with the Food Bank is very natural," Dr. Null said, who is a board member of MC Food Bank. "Using our resources and their resources together, we can make a really large impact," he continued. "We want the community to trust that they can share with us … that if they feel comfortable enough to come and say, 'I need help,' they know that we're going to help them with love in our hearts."

MCFB partners with 49 schools for The Backpack Buddy Program, in which students who are identified as at-risk for hunger receive bags of food to take home on Fridays. 1,233 kids are served through the Backpack Buddy Program each week, ensuring they don't go hungry on the weekends. The Food Bank also partners with 16 schools for School Pantry programs with hopefully at least 2 more coming on board soon.

If inclined, you can help by volunteering your time at Montgomery County Food Bank or donating monetarily. A $1 donation equates to 5 meals. MCFB is currently in a holiday match campaign, meaning just $1 will provide 10 meals. For more information, please visit MCFB.org.