/

/

Milstead Automotive and Milstead Collison To Host Car Show Benefitting Hope's Path
Milstead Automotive and Milstead Collison To Host Car Show Benefitting Hope's Path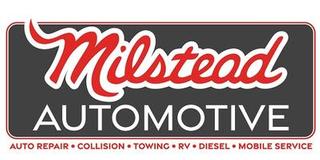 THE WOODLANDS, TX -- Muscle, classic and a few new beauties are just some of the types of cars you will see at the Milstead Car Show on April 30 from 9 a.m. to 1 p.m. at Milstead Collision. All proceeds from the show will go to this non-profit organization to help direct former foster youth and homeless youth ages 18-27 towards confident and sustainable independence.

'We are excited about the car show,' Milstead Automotive President Amy Milstead said. 'It will be a lot of fun for everyone, and the proceeds are going to a great organization that does amazing work in our community.'

Guests of the car show will get to vote on their favorite car, and one car owner will take home the title as 'People's Choice'. Other 'Best in Class' categories will also be up for grabs. General admission will be free. There will be a $25 entry fee per vehicle. Raffle tickets and food will also be on sale at the show.

'Everyone will get to be a judge at the show and get to vote on their favorite car,' Milstead Automotive General Manager Jeff Collins said. 'It's a great way to get the whole family in on the fun. We're inviting everyone to bring their families out.'

Hope's Path mission is to provide a place of healing within Christ centered environment, where young adults are supported, equipped, and empowered to grow in their potential to lead successful independent lives. Hope's Path is a structured program with daily oversight from mentors, and Hope's Path staff. It is the responsibility of each young adult to plan and work on their goals while playing a role in the greater community.

"We are so pleased to be the beneficiary of this car show,' Hope's Path Executive Director Roman Walley said. "I am excited to renew our partnership with Milstead. We are really fortunate to have support from such a great community and to be able to participate in this event! Please come out and meet our guys!'

For more than 20,000 young adults in this country, turning 18 or 21, is not a celebratory event. Depending in the state which they live, young adults in foster care 'age out' of the system. Essentially, again out is the process that occurs when youth must leave the foster care system because they were never adopted and are too old to stay in care.

The statistics are devastating. By age 26, only three to four percent of youth who aged out of foster care earn a college degree. One in five of these youth will become homeless after turning 18. Only half will obtain employment by 24. Over 70 percent of female foster youth will become pregnant by 21, and one in four former foster youth will experience PTSD.

To learn more about Hope's Path, its mission and volunteer opportunities, please visit https://www.hopespath.org.