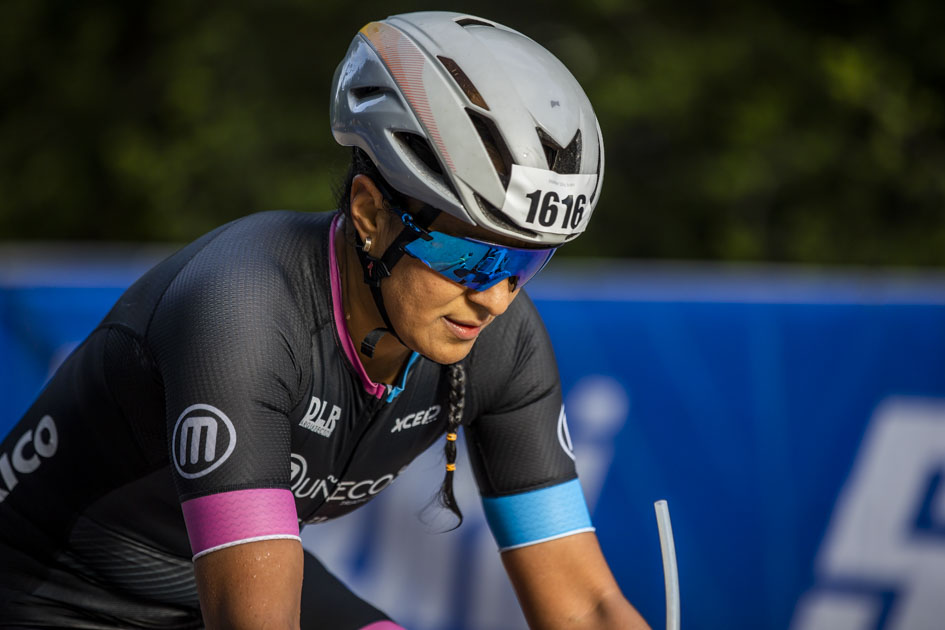 THE WOODLANDS, TX -- After a historical hiatus, the Memorial Hermann IRONMAN Texas Triathlon has returned to The Woodlands, Texas. Due to Covid, all athletic events were postponed or canceled due to the threat of spreading the illness. But, after a short break, IRONMAN Texas has returned and it is bigger than ever.

Athletes all gathered in the early morning to hit the 70 degree water and begin their journey to become an IRONMAN. For some this would be another mark on their long career, but for the majority it marks a huge accomplishment for their life goals. Being one of the most brutal Triathlons, the IRONMAN consists of a 2.4 mile swim, 112 mile bike and a full marathon to finish off the race. Just running one of these events it a feat in itself.

Pros hit the water early and did not disappoint in their times. With sub one hour times in the water, the first pro emerged from the Waterway in just over 50 minutes.

From there each athlete would follow in his footsteps, running to town green for their bike to start the brutal 112 mile stretch.

Once they returned, their race still isn't over. They put on their running shoes and get ready to run through The Woodlands for their final leg and possibly the most harsh part of the triathlon, the marathon.

For pros, this is a job and time is their worry, but for many this marks one of the greatest times of their lives as they cross the finish line. From there many have the bug and want to try other accomplishments, but for many it's a life long goal.

It was an exciting end to the race as Ben Hoffman of the United States and Magnus Ditlev traded first place until the final stretch. Ben Hoffman made a huge move, sprinting to the end but the younger Ditlev couldn't keep up as the 140 miles of intensity caught up to him. Although drained and exhausted, Ditlev was able to cross the finish line seconds after Ben Hoffman.

---
Watch highlights from IRONMAN Texas 2022 here.


---
Mens Top Finishers
1. Ben Hoffman
USA | Swim: 00:52:33 | Bike: 04:19:58 | Run: 02:40:20 | Total: 07:57:58

2. Magnus Ditlev
DNK | Swim: 00:52:36 | Bike: 04:20:22 | Run: 02:40:56 | Total: 07:58:12

3. Jesper Svensson
SWE | Swim: 00:50:26 | Bike: 04:22:45 | Run: 02:51:37 | Total: 08:08:54
---
Womens Top Finishers

1. Jocelyn McCauley
USA | Swim: 00:56:04 | Bike: 04:43:02 | Run: 03:13:51 | Total: 08:58:13

2. Lauren Brandon
USA | Swim: 00:50:28 | Bike: 04:55:18 | Run: 03:19:31 | Total: 09:10:43

3. Joanna Ryter
CHE | Swim: 01:05:12 | Bike: 05:00:57 | Run: 03:02:52 | Total: 09:13:24