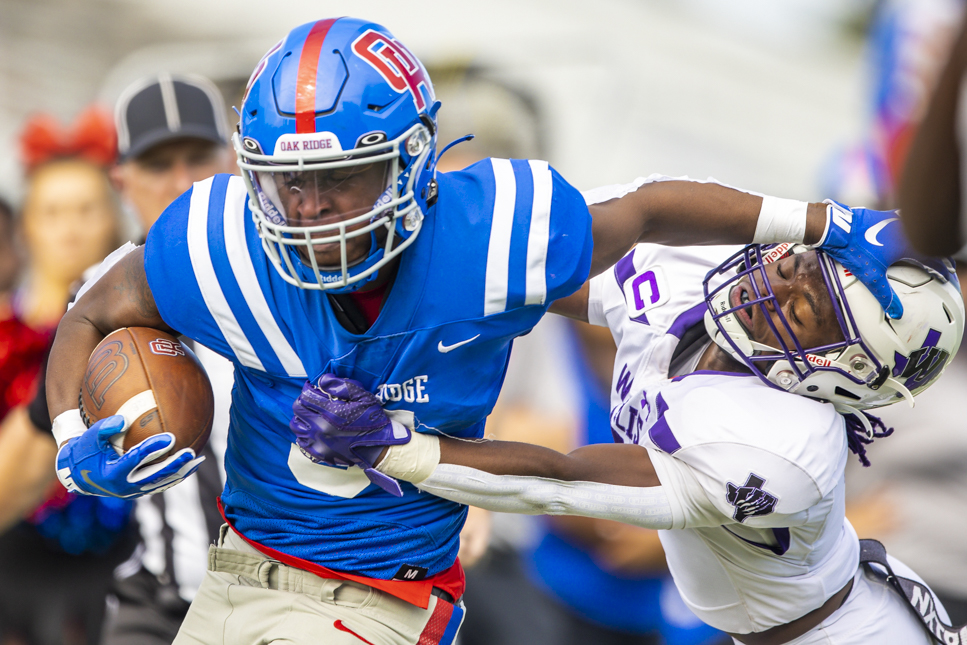 THE WOODLANDS, TX -- The Oak Ridge War Eagles hosted the Willis Wildkats in a must win playoff spot matchup at Woodforest Bank Stadium Saturday Night. Due to bad weather and the importance of this game, it was moved to give each team the best opportunity to take a win.

In the first quarter it was evident that this was going to be a high scoring game. With Oak Ridge coming out strong early on as they picked off Willis to make it 10-0. Willis would struggle on defense but held the War Eagles to 17 as the quarter ended.

With a playoff spot on the line, Willis would immediately turn up the intensity and go score for score in the second quarter. Not letting Oak Ridge take the lead too much Willis was in a must win situation to clinch the 4th place spot in the playoff bracket. As the horn sounded for the first half, Willis was able to close the gap and make it a one score game, 31-24.

The second half came down to stops and turnovers. With the game going point for point it would end with whomever would make the critical stops when it mattered. Willis would miss the 2-point conversion but make up for it in the 4th quarter which tied the game up at 45.

But it was the War Eagles that wouldn't take no for an answer as they posted up 3 unanswered touchdowns to close the game out and secure their spot in the playoffs.

Willis would be knocked out while Conroe would take the 4th place spot. The Woodlands will face Nimitz while Conroe would face Westfield in the Division 1 bracket. The Division 2 bracket would consist of New Caney taking on Eisenhower while Oak Ridge would take on Dekaney.