HS Football Playoffs: Oak Ridge Struggles Against Dekaney in Bi-District Round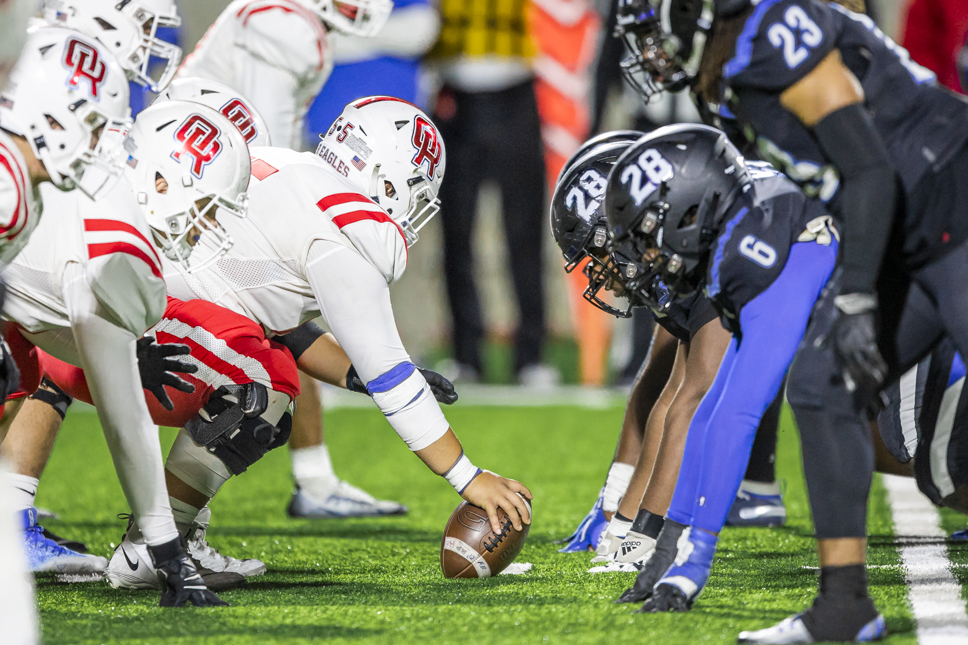 SPRING, TX -- The Dekaney Wildcats hosted the Oak Ridge War Eagles in the bi-district round of the UIL playoffs at Planet Ford Stadium on Saturday Night. Oak Ridge finished third in the district while Dekaney finished second with a 6-1 record.

From the opening drives of the game, it was looking like it would be another high score shootout. Oak Ridge and Dekaney both scored within a couple of plays but then the game slowed down from there. It wasn't until ten minutes in the second quarter where Dekaney would post up another score with a run in.

By halftime Dekaney flexed their offence by posting up 21 points to Oak Ridges' 7. Unfortunately, Oak Ridge couldn't connect on any plays to get into the endzone. They also missed a close field goal in an attempt to put more points on the board.

In the second half, Dekaney would stop most of the War Eagle's attacks and also put more points on the board. Dekaney would break through the Oak Ridge defense and run away with the win. Unfortunately for Oak Ridge, their season is over and Dekaney would move on to the Area Round next week.