HS Girls Soccer Playoffs: The Woodlands Moves to Round 3 After Winning in Penalty Kicks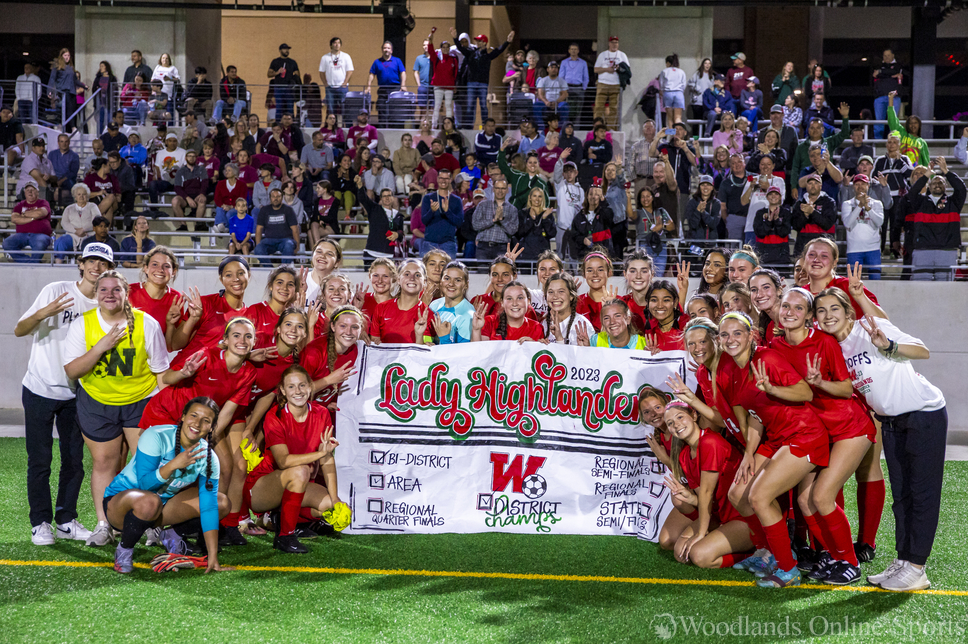 TOMBALL, TX – The Woodlands Highlanders met up with the Klein Bearkats at the Tomball ISD Stadium Tuesday evening as part of an Area Round double header.

Klein was aggressive from the beginning but The Woodlands would keep calm and match their aggression. It would be Klein that would strike first in the 35th minute to quickly put them up 0-1.

After many minutes of attacking and defending, The Woodlands was able to tie it up in the 13th minute left in the half and shortly after in the 10th minute found the back of the net once again to gain the lead 2-1.

The Woodlands would defend the net but Klein would be granted a corner kick which was successful off a header which would cross the goal line and pass the goalie.

In the second half, Klein would strike again right off the bat in the 36th minute off another corner kick header to the back of the net.

The Woodlands would defend the Klein attacks and turn the game around by tying it with just three minutes left in regulation.

In the first extra time, Klein would once again get a corner kick goal giving them the lead 4-3 but in High School soccer, two 10 minute overtimes would be played before the game is called.

The Woodlands would capitalize on this in the second overtime by scoring within a minute. This would tie the game at 4-4 and force penalty kicks.

As the shootout began, each team exchanged points but unfortunately for Klein, one of their penalty kick was shot wide and hit the goal post putting the Woodlands in an advantage. In the next round Patty Staton blocked the shot resulting in the 5-4 win for The Woodlands. They are set to face Klein Oak in the regional quarter finals.